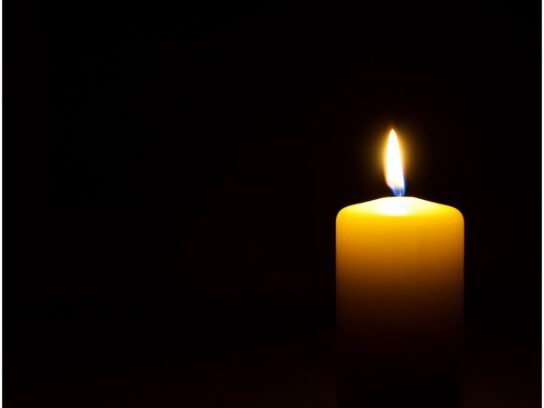 El Condado de Montgomery recordará las personas que perdieron sus vidas a causa de COVID-19 con una vigilia en Wheaton, el jueves a las 7:00 p.m. según el comunicado de prensa del condado de Montgomery.
Throughout the month of March we are recognizing two years of #COVID19 response efforts. This week is memorial week and we remember those lost. #MoCoRemembers. A candlelight vigil will be held on Thursday at 7 p.m. in Wheaton.

More info ➡️ https://t.co/0cdb2URbYd pic.twitter.com/wVUgNb0sdg

— Montgomery County DHHS (@MoCoDHHS) March 2, 2022
La vigilia honrará a las personas que perdieron sus vidas por COVID-19 en los últimos dos años, conmemorando "los sacrificios, la dedicación y los esfuerzos de las personas y los socios en la comunidad, a medida que continuamos avanzando", según el comunicado.
Mientras el Ejecutivo del Condado Marc Elrich resalta la alta tasa de vacunación, también reconoce los sacrificios realizados para llegar a este punto.
"Quiero agradecer a las muchas personas y organizaciones que han trabajado extremadamente para proporcionar recursos y mantener seguros a los residentes del Condado de Montgomery mientras luchamos contra esta pandemia," dijo Elrich.
Los asistentes pueden compartir sus historias en línea usando el hashtag #MoCoRemembers. La vigilia se llevará a cabo en la Plaza de Marian Fryer, ubicada en 2424 Reedie Drive en Wheaton.