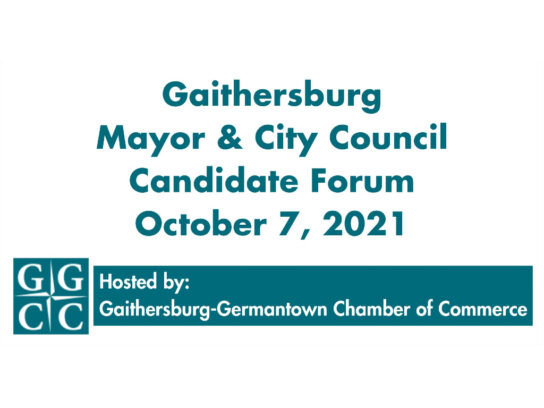 The Gaithersburg city election takes place on Nov. 2 and the offices of mayor and two city council seats are on the ballot. The winners will serve a term of four years. The Gaithersburg-Germantown Chamber of Commerce hosts a virtual forum with the candidates Thursday at 7 p.m.
Incumbent Jud Ashman and Stephen Escobar are running for mayor. Information about the two is available on the city of Gaithersburg website. Five candidates — Dave Belgard, Philip Cook, Lisa Henderson, Yamil Hernández, and Jim McNulty — are seeking the two city council seats. Information about the five candidates is available on the city of Gaithersburg website here.
❗TOMORROW❗
A virtual forum for the 2 mayoral candidates & 5 candidates for City Council will be conducted by the @GGCCNEWS at 7pm. The forum will be broadcast live on GTV & live streamed on the City's YouTube, FB & Twitter accounts. https://t.co/LNqDAgPO7g pic.twitter.com/HXC6BjSMtr

— City of Gaithersburg (@GburgMD) October 6, 2021
The forum will be conducted via Zoom. Registration is required to watch the forum on Zoom. Questions will not be accepted via Zoom but may be submitted in writing prior to and during the event by emailing Marilyn Balcombe, mbalcombe@ggchamber.org.
The forum will be broadcast live on Gaithersburg TV, on Comcast Channel 27, on RCN Channel 13 and Verizon FiOS Channel 25. The forum will be streamed live on the city's YouTube, Facebook and Twitter accounts @GburgMD.
Mail-in voting is underway for this election, and there will also be Early Voting on October 23 and 24 at the Activity Center at Bohrer Park.