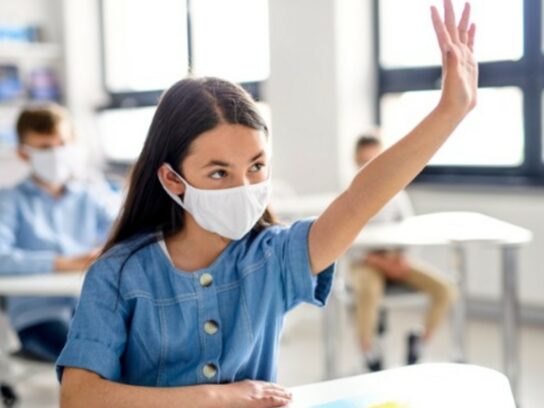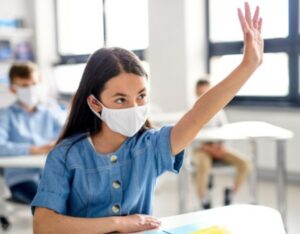 Montgomery County leaders are developing a COVID-19 test-to-stay program for Montgomery County Public Schools (MCPS) with a goal to reduce quarantines, County Assistant Chief Administrative Officer Dr. Earl Stoddard explained during a virtual media briefing Wednesday.
The program will look similar to the one in Massachusetts, Stoddard wrote on Twitter. The Massachusetts Department of Elementary and Secondary Education offers a program that – with parent/guardian consent – administers daily COVID-19 tests to students exposed to the virus for at least five days in order to minimize quarantines after exposure.
He said the county would meet with MCPS leaders Thursday to work on program details. Then, the state health department will review. After that, the county will share the program with non-public schools as well. Stoddard said the county is considering a mobile test-to-stay program focused on bigger quarantines in the beginning as hiring ramps up.
"What we've largely discussed is, so far, a model whereby we would do mobile test-to-stay focused initially on the larger quarantines — the full-classroom quarantines, so that we can maximize the use of the resources we have available to us even as we continue to look via the contractor, look for more staff to onboard, more staff to background check and so on and so forth," Stoddard said Wednesday. The county will not be able to assign someone to every school at first, he said, but as more staff is onboarded, more quarantines can be reduced.
"So that's our goal is to do the most reduction in quarantine that we can possibly achieve with the resources that we have, but we're not going to be able to go from not doing test-to-stay to doing test-to-stay in every school over the course of a one or two-week period."
Stoddard said, so far, 31 medical staff have gone through the onboarding and background check process. They will do some more training and will soon be ready to support schools with rapid testing. An additional 30 or so individuals are soon to begin the onboarding/background check process. The county requested 100 staff members so far, and once the first 60 are onboard, leaders will make a decision as to whether they need to request beyond 100. The program is designed so staff can support the school-based testing program as well as the effort to vaccinate children ages 5-11 once that is authorized.