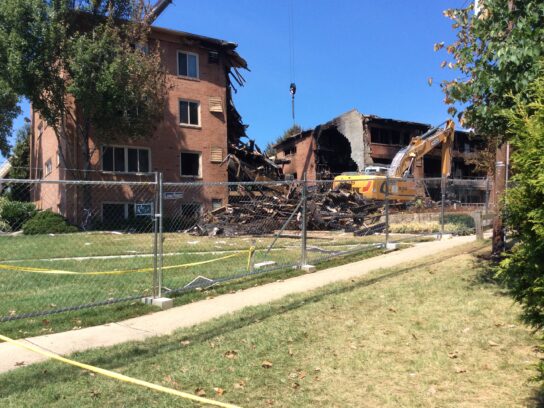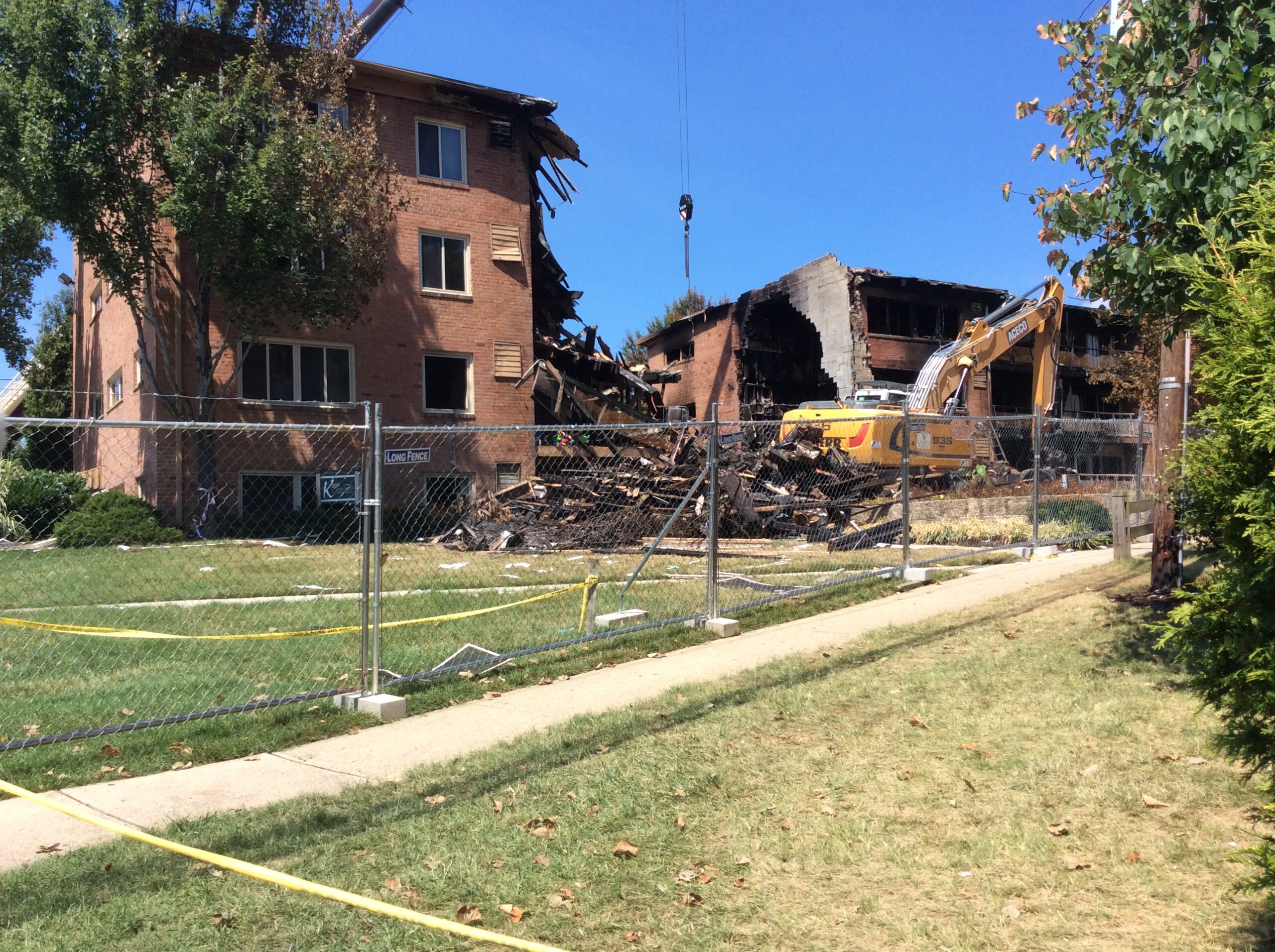 Washington Gas Light (WGL) was fined $750,000 for failing to inform the Public Service Commission that it had not replaced all its mercury regulators as promised, which were found as the probable cause of the gas explosion and death of seven residents at Flower Branch Apartments in Silver Spring on Aug. 10, 2016.
The commission fined the utility company Dec. 18, noting that WGL had committed to replacing its mercury regulators by 2012 and never updated the commission that it had not completed the work. It still has not replaced all the mercury regulators and told MyMCM it will take another eight years to remove the remaining ones.
"In this Order, the Commission finds that WGL failed to file annual reports informing the Commission of the status of its program and imposes a civil penalty of $750,000 for these reporting violations," it says in the 28-page report. The fine must be paid within 15 days. Within 30 days, WGL was ordered to submit a confidential list of all residents that either likely still have the regulators or are known to still have them.
According to officials, the tools regulate natural gas flow into a home and can cause natural gas to build up and ignite if not installed correctly.
State Delegate Lorig Charkoudian, whose District 20 includes the apartment complex, called the fine "inconsequential" and said she was "shocked and dismayed."
"The consequences of the breach of this commitment was the loss of seven precious members of our community, 65 people injured, displacement of more than 100 people, and trauma for a community. The public safety implications of WGL's failure was massive," Charkodian wrote in an email to MyMCM. "The lack of accountability within WGL is so complete, that they cannot even provide information today as to the status and location of remaining mercury regulators in the territory."
Charkoudian added, "I will continue to work with the survivors of the Flower Branch explosion on legislation for greater safety and accountability for utilities that put our communities in danger."
The National Transportation Safety Board previously found that the probable cause of the explosion and fire at the 14-unit apartment at 8701 Arliss Street in Silver Spring was a failure of a mercury service regulator owned by WGL.
The commission could have fined the utility $100 for each day after 30 days that it did not file a required updated report, or $365,000 a year.
In a statement to MyMCM, WGL responded, "While we are still reviewing the order, it's important to note that the Commission made no safety-related findings in the case and the record shows that mercury service regulators (MSRs) operate just as safely as spring-loaded service regulators."
Brian Edwards, chief communications officer, assistant vice president at WGL, also wrote, "The civil penalty assessed is associated with an annual reporting requirement dating back to a previous rate case." He noted that Washington Gas will begin a survey early in 2021 to determine the location and number of these regulators remaining on our system. After we complete this survey over the next year, Washington Gas will remove all multi-family MSRs within three years and all single family and other MSRs within five years."
But Councilmember Tom Hucker said "that's not good enough" and expressed shock that the Commission could have read WGL reports all these years, reviewed their rate hike requests, and never noticed information about the regulators was omitted.
"This isn't new. Did it just dawn on the Public Service Commission? It's kind of shocking," Hucker said. "If the Public Service Commission as well as Washington Gas had noticed in 2013, 2014 and 2015, you would have thought" that the tragedy in 2016 could have been avoided, he said.
Taking another eight years to complete the survey "is not good enough. These are a risk every single day," he said, noting that is why he proposed legislation earlier this month to require landlords to schedule replacement for all indoor mercury regulators. A public hearing on the bill is set for Jan. 12, 2021.
Recent Post
Four Years After Flower Branch Fire, Work Still Needed To Prevent Another Tragedy