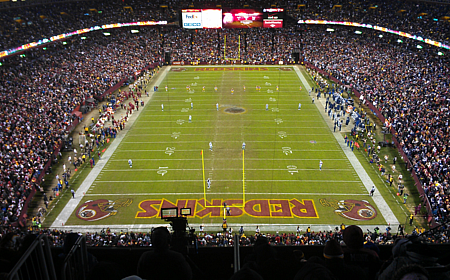 Fifteen former female employees of Washington's NFL team faced "relentless sexual harassment and verbal abuse that was ignored – and, in some cases, condoned – by top team executives," according to a just-released article in The Washington Post.
Those accused include the director and assistant director of pro personnel, the senior vice president of content and the radio voice of the team, the former president of business operations and the former chief operating officer.
The article details an atmosphere in which the women had to contend with crude comments and suggestions and humiliation.
These revelations come as the team's announced on Monday that it would change their controversial name after losing financial sponsors, including Fed Ex, but still hasn't announced its new name.
As The Post presented detailed allegations and findings to the club, three team employees accused of improper behavior abruptly departed, including Larry Michael, the club's longtime radio voice, and Alex Santos, the team's director of pro personnel.https://t.co/G2fGBiEZLG pic.twitter.com/HcaLLw4kti

— The Washington Post (@washingtonpost) July 16, 2020
The allegations raised by the women span most of Daniel Snyder's tenure as owner, running from 2006 to 2019. https://t.co/G2fGBiEZLG

— The Washington Post (@washingtonpost) July 16, 2020