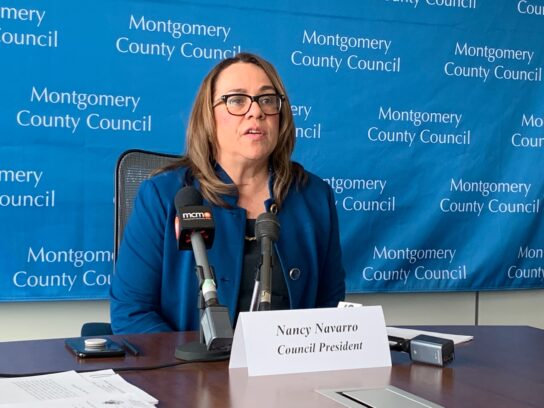 Montgomery County Council President Nancy Navarro was named to Washingtonian magazine's 150 Most Powerful Women in Washington in the October edition that's out Tuesday.
Washington has different kinds of power, including political, cultural said Michael Schaffer, editor at the magazine.
"We looked for elected officials holding senior posts and as head of the county council of course she's going to be on a list like this," Schaffer said.
In Navarro's company are other women with Montgomery County connections including:
Debra Lerner Cohen, principal owner, Washington Nationals
Carolyn Handlon, executive vice president, finance and global treasurer, Marriott International
Diana Bianchi, Eunice Kennedy Shriver National Institute of Child Health and Human Development, NIH
Monica Jeffries Hazangeles, president, Strathmore
Marillyn Hewson, chairman, president, and CEO, Lockheed Martin
Erin O'Shea, president, Howard Hughes Medical Institute
Martine Rothblatt, CEO, United Therapeutics
Jacky Schultz, president, Suburban Hospital
Nora Volkow, National Institute on Drug Abuse, NIH
Rose Lavelle, midfielder, the Washington Spirit, National Women's Soccer League