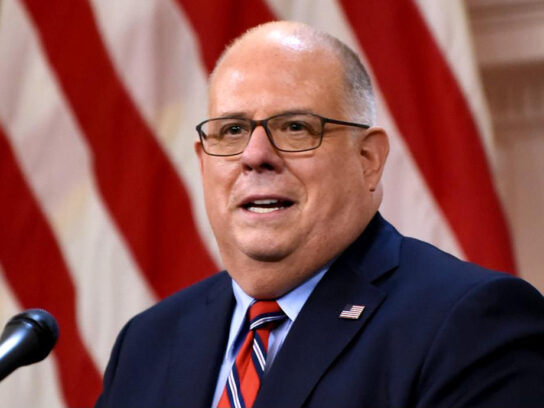 Gov. Larry Hogan will hold a news conference Tuesday at 4:30 p.m. to update residents on Maryland's COVID-19 response.
Mike Ricci, the governor's communications director, tweeted that one of the topics Hogan will be talking about is contact tracing. In his tweet, Ricci linked to an article about how Apple's iOS 13.7 update, available now, comes with a COVID-19 Exposure Notification Platform. The platform is a collaboration between Apple and Google that will aid in contact tracing efforts and Maryland's public health authorities is one of three states plus Washington D.C. that will immediately adopt the system.
Here's one thing we'll be talking about today on the CONTACT TRACING front:

"The first public health authorities in the United States to adopt the Exposure Notification Express system will be Maryland, Nevada, Virginia, and Washington, D.C." https://t.co/FQJk7l1BkW

— Michael Ricci (@riccimike) September 1, 2020
According to the tech website 9to5Mac, "Once you enable exposure notifications in the Settings app, your iPhone will monitor begin using Bluetooth to log possible exposures so you can be notified of a potential COVID-19 exposure based on the guidelines set by your local public health authority."
Hogan's news conference will be live streamed on Hogan's Youtube, Facebook, and Twitter accounts.