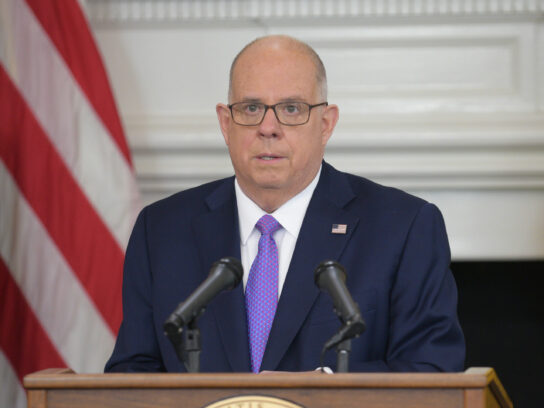 Gov. Larry Hogan will provide a COVID-19 update at 2 p.m. Thursday.
According to the Maryland Department of Health, more than 753,000 people have received the first dose of the Pfizer or Moderna vaccines and 499,025 people have received the second dose. At this point in time, only 3.3% of Marylanders are vaccinated. The state is currently in phase 1C of its vaccination plan.
Watch the briefing streamed live below:
I'll provide a COVID-19 update to Marylanders today at 2 p.m. Watch live via Twitter, Facebook, or YouTube: https://t.co/OZuBjuoxnP pic.twitter.com/Qcxg05iyVw

— Governor Larry Hogan (@GovLarryHogan) February 11, 2021
Hogan's briefing will be streamed live Tuesday at 2 p.m. on Twitter, Facebook, and YouTube.
Related Posts:
Leaders Urge State for Mass Vaccination Site in Montgomery County
Navarro Raises Spanish Translation Concerns with State Vaccine Scheduling System
MCPS Will Return to In-School Learning with Phased-In Approach March 1
Hucker: County Health Department Will Receive 1,000 Fewer Vaccines This Week