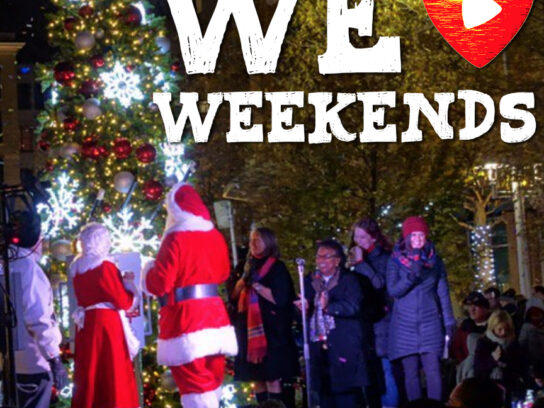 Here's our guide to arts and entertainment in Montgomery County, Dec. 19-22.
Maryland's Youth Ballet's The Nutcracker: Join Maryland's Youth Ballet as they take on the full-length classic The Nutcracker. The show is choreographed by Artistic Director Olivier Muñoz and its set to the famous score by Pyotr Ilyich Tchaikovsky. The show runs at the Robert E. Parilla Performing Arts Center at Montgomery College Rockville Campus, 51 Street, Rockville. This weekend there is a performance on December 20 at 7 p.m. and more performances on December 21-23 at 1 p.m. and 5 p.m. Click here for more information. $27 – $38.
Sandy Spring Museum's Holiday Gift Show: The annual Fine Arts and Crafts show returns with one-of-a-kind pieces including jewelry, quilts, pottery, and other fine arts and crafts handmade by local artists. From now through December 31 daily various times at Sandy Spring Museum, 17901 Bentley Road. Click here for more information.
Fame the Musical: The Free Theatre, a nonprofit and student-led theater company, is presenting Fame the Musical at Silver Spring Blackbox Theatre. The show tells a story about students who attend the old high school of Performing Arts Building on 46th Street East of Broadway, just off Times Square during the years 1980 to 1984. Students are aware that their school was the subject of a hit television show. Fame the Musical runs from December 20 t0 22. Click here for more information. $25.
Holidays in Black & White: The  American Pops Orchestra will accompany silent classic holiday films and will perform Christmas songs like "I'll Be Home for Christmas," "Jolly Old St. Nicholas," "Rudolph, the Red-Nosed Reindeer."  The performances will be at the Arts Barn in Gaithersburg, located at 311 Kent Square Road. Performances runs for 55 minutes at 12 p.m. and 2 p.m. on December 21. Click here for more details. $12 – $18.
A Christmas Carol: A Ghost Story of Christmas:  The Charles Dickens classic tale has been adapted and stars Paul Morella. Now in the 10th year, this play has become a favorite Christmas tradition for many theatergoers. Olney Theatre Center from now through December 29 at various times. Click here for more information. $40 – $50.
Singin' in the Rain:  The stage adaptation of 1952 MGM musical about the transition in Hollywood from silent films to talkies. Score includes "Moses Supposes," "You Are My Lucky Star," "Good Mornin'," and of course "Singin' in the Rain." Directed by Marcos Santana, choreographed by Grady Brown, and music direction by Angie Benson. Olney Theatre Center from now through January 5 at various times. Click here for more information. $42 – $84.
Curious Incident of the Dog in the Night-Time:  This Tony and Olivier-winning adaptation of Mark Haddon's bestselling novel is brought to the Round House stage under the direction of Ryan Rilette and Jared Mezzocchi. The story follows an investigation into the death of a neighbor's dog resulting in a coming-of-age journey for 15-year-old Christopher Boone. Round House Theatre from now through December 22 at various dates and times. Click here for more information. $32 – $68.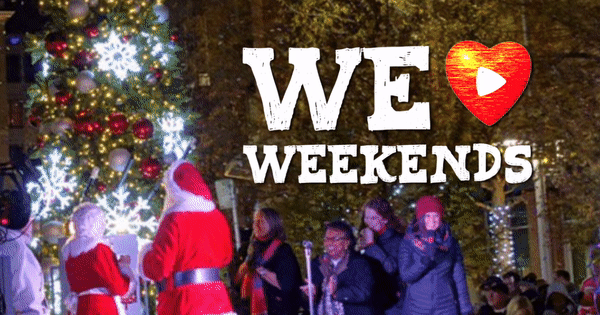 Watch the latest Culture Spot MC video, below, for more events happening this month: