Here's our guide to arts and entertainment in Montgomery County, Feb 26-March 1.
Strathmore Artist in Residence Niccolo Seligmann:  Seligmann is fascinated by obscure folk instruments and early music. He plays over 20 acoustic instruments including viola da gamba and medieval fiddle, uniting historical and experimental music to create a unique listening experience. This performance includes historical string instruments with interactive electronic instruments. Seligmann and friends connect past and present with historical instruments, early 20th-century recordings from the American Folklife Center archives, and the ultimate 21st-century instrument: the laptop. This program also features Loren Ludwig on early bowed strings and electronics, fellow AIR Lucas Ashby on percussion and electronics, and Sheila Arnold as storyteller. Wednesday, Feb. 26 at 7:30 p.m. at The Mansion at Strathmore, 10701 Rockville Pike, North Bethesda. Click here for more information. $19.
Miss You Like Hell: This new musical, based on the book by Quiara Alegría Hudes, tells the story of Beatrix and her 16-year-old daughter Olivia on a road trip from Philadelphia to California. The two must face the hard truth of Beatriz's undocumented status and pending deportation to Mexico. Directed by Lisa Portes, choreographed by Breon Arzell, and music direction by Walter McCoy. Olney Theatre Center from now through March 1 at various times. Click here for more information. $37-$84
Latin Jazz with Marlow Rosado: Two-time Grammy Award-winner, Marlow Rosado returns to BlackRock for a blend of jazz and salsa. Rosado, a native of Puerto Rico, is a pianist, composer and producer with a powerful portfolio in the Latin recording industry. Friday, Feb. 28 at 8 p.m. at BlackRock Center for the Arts, 12901 Town Commons Drive, Germantown. Click here for more information. $25-$45.
Steve Herberman and Lena Seikaly Duo:  Steve Herberman is one of the most respected names in the world of jazz guitar. Paired with jazz vocalist, Lena Seikaly, they make an unforgettable duo. Enjoy their spontaneous interaction on stage. Saturday Feb. 29 at 8 p.m. at Gaithersburg Arts Barn, 311 Kent Square Rd, Gaithersburg. Click here for more information. $18/$25.
The Pirates of Penzance:  The Victorian Lyric Opera Company is proud to present a new take on a beloved classic, The Pirates of Penzance. Director Amy Sullivan's Old Hollywood inspired production includes the glitz and glamour of movie musicals. This fully staged production, including full orchestra, captures the spirit of vintage Gilbert and Sullivan while charting course to entrance a whole new generation of opera-goers. The score features many of Gilbert and Sullivan's tunes, including the immortal "I Am the Very Model of a Modern Major-General" and "Poor Wand'ring One." Sunday, March 1 at 2 p.m. at the F.Scott Fitzgerald Theatre, 603 Edmonston Drive, Rockville. Click here for more information. $20-$28.
Jazz Concert:  Chris Ziemba (piano) and Mike Cemprola (saxophone) have been making music together for years, both members of the Airmen of Note. This duo's long performance history and shared command of the jazz idiom promise that this performance will be a truly unique and memorable event.  Sunday, March 1 at 2 p.m. at Rockville Memorial Library, 21 Maryland Ave. Click here for more information. Free.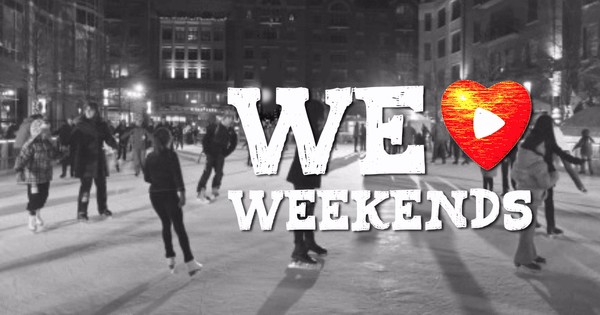 Watch the latest Culture Spot MC video, below, for more events happening this month: