Art Exhibit Receptions:  Strathmore's 29th annual juried exhibit titled Home explores the sturctural, communal, and emotional aspects of the spaces that make our homes. The second exhibit, Coastal by artist David Scheirer includes whimsical watercolor illustrations of coastal wildlife. From the Eastern Shore to Alaskan waters, Scheirer explores the array of fish and fowl that exist in aquatic ecosystems. The two exhibits will be on display through February 23 at the Strathmore Mansion, located at 10701 Rockville Pike, North Bethesda. Meet the artists behind the two exhibits Thursday, January 16 at 7 p.m. Click here for more information. Free.
Unforgettable – A Tribute to Nat King Cole:  The show stars Don Dillingham, known for his soft baritone voice and heartfelt renditions of the late singer's iconic songs. Dillingham is accompanied by the North Metro Jazz Collective and guest vocalists Lynn Veronneau, Jacie Lee, Iva Ambush and Andre Enceneat. This tribute performance includes such iconic songs as "Unforgettable," "When I Fall in Love," and many more. The show takes place at the Arts Barn in Gaithersburg, located at 311 Kent Square Road. Through January 19. Click here for more details. $18 – $22.
MoComCon 2010:  Celebrate all things fandom, comic, super heroes and fun at the fourth annual Montgomery County Comic Convention (MoComCon). The convention includes activities, workshops, crafts, displays, exhibits and cosplay for all ages. The very young are invited to come early for a super hero storytime at 10:30. Saturday, January 17 from 11 a.m. to 4 p.m. at the Silver Spring Library, 900 Wayne Ave. Click here for more details. Free.  (Snow date is February 1)
Listen to the Library Matters podcast for a preview of the convention:
Now and Then:  The Upcounty Theatre Company presents this play by Sean Grennan that tells a funny and moving story about love, regrets, and second chances. Jamie is a young aspiring pianist working as a bartender. He is closing up for the night when an older gentleman enters and engages him in friendly conversation. Then Jamie's girlfriend Abby comes in. The gentleman offers Jamie and Abby a thousand dollars each to sit and just talk for one hour. They both could use the money and with some reluctance, agree. The gentleman tells them an incredible, unbelievable story that changes their lives. Two performances Friday and Saturday, January 17 and 18 at 8 p.m. at the BlackRock Center for the Arts, located at 12901 Town Commons Drive, Germantown. Click here for more details. $20
National Philharmonic:  The National Philharmonic presents Mozart's Overture to Il Re Pastore, Piano Concerto No. 20, and Symphony No. 41 under the direction of Piotr Gajewski with pianist Orli Shaham. Sunday, January 19 at 3 p.m. at The Music Center at Strathmore, 5301 Tuckerman Lane, North Bethesda. Click here for more details. $39 – $79.
MLK Day of Service: Volunteers of all ages will have the opportunity to get involved in a wide variety of service projects, and students can earn student service learning hours. Projects include packaging food for the needy, creating scarves for hospice patients, crafting Valentine's Day cards for seniors, and more. Monday, January 20 at various times. Click here for more information.
Dr. Martin Luther King, Jr. Birthday Tribute and Celebration: Montgomery County celebrates Dr. Martin Luther King's life through dramatic readings, musical and dance performnaces. The theme for this year's program is "Children of the Dream." In addition there will be the presentation of the Humanitarian Award, Children of the Dream Awards. Visual works of art honoring Dr. King will be on display. Monday, January 20 at 4 p.m. at The Music Center at Strathmore, 5301 Tuckerman Lane, North Bethesda. Click here for more details. Free tickets will be distributed on-site on Monday starting at 3 p.m.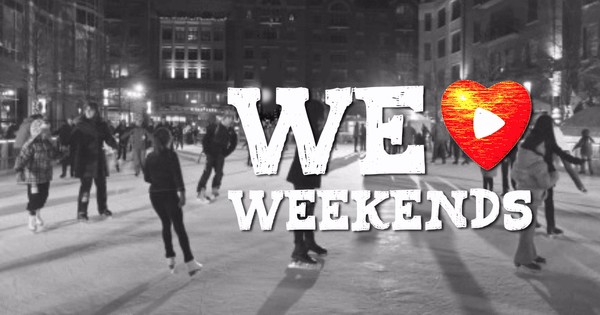 Watch the latest Culture Spot MC video, below, for more events happening this month: