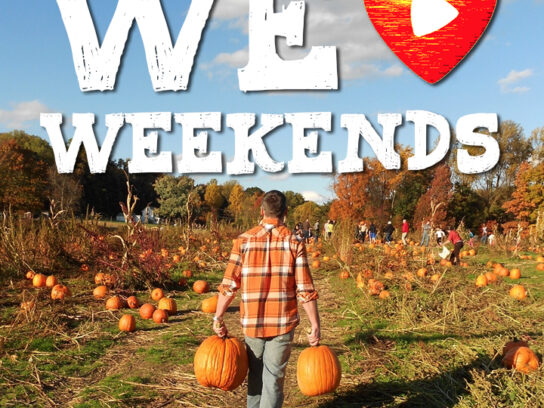 Here's our guide to arts and entertainment in Montgomery County, Nov. 1- 3.
Story District's Horror Show:  Story District makes if beyond-the-beltway debut at AMP on Nov. 1. The line-up includes eight hilarious true stories about real situations that went oh-so-very wrong. Story District has been in the storytelling biz for more than 20 years. The performance is Nov. 1 at 8 p.m. at 11810 Grand Park Avenue, North Bethesda. Click here for more information. $18 – $26.
Listen to Story District's Podcast, here.
The Music of ABBA with the National Philharmonic: The number one ABBA tribute band in the world, Arrival from Sweden is coming to the Music Center at Strathmore Nov. 2. The group will perform with the National Philharmonic led by Piotr Gajewski. Come in your favorite ABBA costume and relive the 1970s. The concert is Nov. 2 at 8 p.m. at 5301 Tuckerman Lane, North Bethesda. Click here for more information. $29 – $79. (Youth 7-17 are free. College student tickets are $10.)
Contemporary Conversations with Joshua Johnson: National Public Radio's (NPR) Joshua Johnson talks at the Wheaton Library Nov.2. Johnson is the host of the popular NPR program 1A. He will lead a discussion on the most contemporary issues of our time Nov. 2 at 7 p.m. at 11701 Georgia Avenue, Silver Spring. Click here for more information.  Free with registration, seating limited.
Listen to Johnson's 1A radio show, here.
Dia de los Muertos:  Celebrate the Mexican holiday Day of the Dead Nov. 2 at the Arts Barn. This program includes Mexican folk songs and excerpt from Brahms' Requiem, featuring Laura Choi Stuart, soprano, and George Fergus, piano. Come early and enjoy wine by the glass, beer, and non-alcoholic beverages in a bistro setting. The Arts Barn Pub is open one hour before the show and during intermission. The performance is from 8 to 10 p.m. at 311 Kent Square Road, Gaithersburg. Click here for more information. $30 / $18 Youth.
Bulgaria Day at KID Museum:  Celebrate the country of Bulgaria Nov. 3 through creative, hands-on projects, performances, and food. Kids can make a scary Kukeri mask, build a traditional Bulgarian house, learn cross stitch patterns, and more. Featuring live performances, poetry and dance. Try traditional Bulgarian food provided be provided by Balkanik Taste food truck. Suitable for ages 4 and up. Free Parking. Drop-in any time Nov. 3 10-5 at the KID Museum located in lower level of Davis Library, 6300 Democracy Blvd, Bethesda. Click here for more information. $12 (includes 1 child and 2 adults)