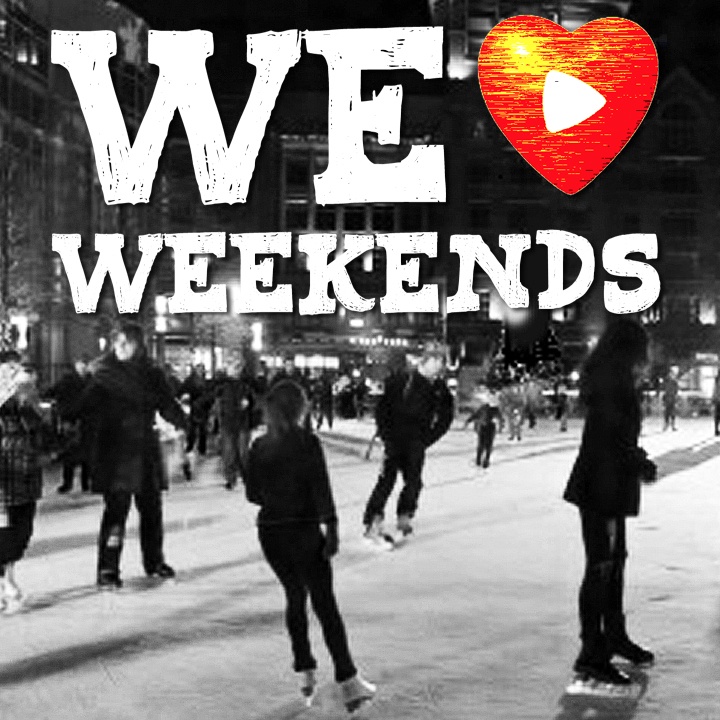 We Love Weekends: Montgomery County Planner for Nov. 7-11
Here's our guide to arts and entertainment in Montgomery County, Nov. 7 – 11.
Tribute to America's Veterans Concert:  The 11th Annual Tribute to America's Veterans takes place Wednesday, November 6 in Silver Spring. Chou Chou and the Imperial Palms Orchestra performs big band, swing, jazz and pop favorites at 7 p.m. in the Buffalo Soldiers Great Hall of the Silver Spring Civic Building, 1 Veterans Plaza. Click here for more information. This is a free concert open to all.
Museum Shop Holiday Market: Strathmore brings together more that a dozen non-profit organizations gift shops to the Mansion at Strathmore. The popular holiday bazaar is back for its 30th year and it takes place from Nov. 8-Nov. 11. An ensemble from the Strathmore's children's choir will perform at the top of each hour Thursday, November 7 from 5 to 8 p.m. and Sunday, November 10 from 2 to 5 p.m. Sing along or just enjoy holiday music. Click here for more information.  Entrance to the market is free.
Singin' in the Rain:  The stage adaptation of 1952 MGM musical about the transition in Hollywood from silent films to talkies. Score includes "Moses Supposes," "You Are My Lucky Star," "Good Mornin'," and of course "Singin' in the Rain." Directed by Marcos Santana, choreographed by Grady Brown, and music direction by Angie Benson. Olney Theatre Center from November 8 through January 5 at various times. Click here for more information. $42-$84.
The Ivy League of Comedy: Three hilarious comediennes bring their humor to BlackRock Center for the Arts. The show features Linda Belt, Adrienne Lapaluci, and Ellen Karis, Saturday, November 9 at 8 p.m. BlackRock Center for the Arts is located at 12901 Town Commons Drive in Germantown. Click here for more information. $25-$45.
Veterans Day Ceremonies
VFW Post 2562: The post will conduct a ceremony to honor veterans Monday, November 11 at 11 a.m. at the Wheaton Veterans Urban Park on Fern Street. After the ceremony, everyone is invited to the Post 2562 located at 11316 Fern Street in Wheaton for a meal. Click here for more information.
City of Rockville: Join Rockville's Mayor and Council at this annual ceremony in honor of the men and women who served in the nation's armed forces. American Legion Post 86 will lead the wreath-laying ceremony and their honor guard will present a twenty-one gun salute. Monday, November 11 from 11 a.m. to noon at Veterans Park, Route 28 and Route 355 in Rockville. Click here for more information.
City of Gaithersburg: The annual Veterans Day Observance takes place on Monday, November 11 at 11 a.m. at the Concert Pavilion, 31 South Summit Avenue. City officials and members of local veterans groups will honor those who have served in all branches of the military. Officials, veterans and community organizations will also participate in a solemn wreath laying ceremony, followed by a reception inside City Hall. Colonel (Ret.) David Rhodes will speak at the ceremony. Rhodes is a graduate of the United States Air Force Academy who served in various combat and leadership positions in his 40-year career.  Click here for more information. Donations of household items to assist homeless veterans will be gratefully at the observance.