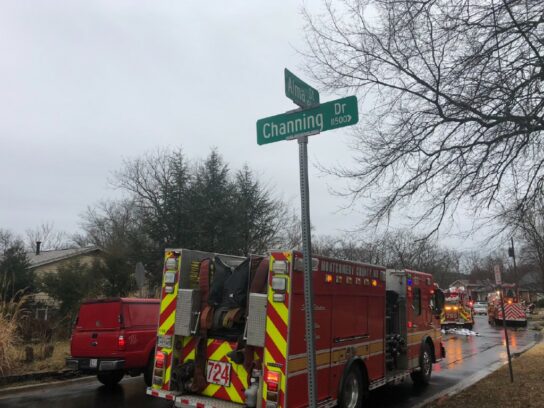 A 'madison strapped' outlet located behind a wooden shelving unit was the cause of a Wheaton house fire on Sunday. The house was unoccupied according to the Montgomery County Fire & Rescue Department.
The fire occurred at 11505 Alma Street, located between Channing Street and Ventura Avenue, in the neighborhood of Arcola. According to Montgomery County Fire and Rescue Service (MCFRS) spokesperson Pete Piringer, the origin of the accident was an outlet on the first floor of the split-level single family house, which was unoccupied. Damages were estimated to be around $35,000.
A passerby noticed the smoke and called 911. MCFRS responded to the call.
Update – 11505 Alma St, Arcola, (unoccupied) house fire; Origin, 1st floor IAO entranceway; Cause/point of Origin, 'madison strapped' outlet behind wooden shelving unit, burned unnoticed in walls; Damage ~$35K; passerby noticed smoke & called 911 https://t.co/nI3JbIESWb pic.twitter.com/14d06JBXiK

— Pete Piringer (@mcfrsPIO) February 28, 2021