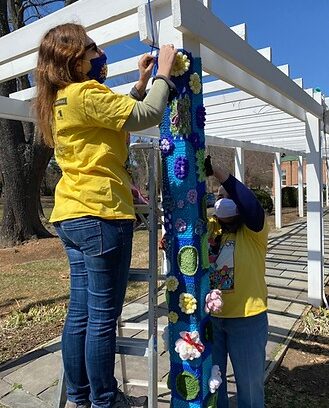 El sexto desfile y festival anual de las artes de Wheaton se llevará a cabo el domingo 25 de septiembre de 10 a. m. a 5 p. m.
"Camine con nosotros: artistas, amigos, vecinos y grupos comunitarios mientras hacemos el 'Desfile del Triángulo' a través del centro de la ciudad de Wheaton hasta nuestra nueva plaza en Reedie Drive", se lee en el sitio web del festival.
El evento gratuito, que se lleva a cabo cada septiembre, contará con más de 50 artistas y organizaciones locales, así como actuaciones y actividades familiares.
El desfile comenzará en la intersección de las avenidas Grandview y Ennalls y finalizará en la Plaza de Marian Fryer.
Aquellos interesados en ver el mapa del desfile pueden encontrarlo en línea en la página web: Wheaton Arts Parade.
Las actuaciones de música y danza comenzarán al mediodía. La lista de artistas incluye artistas de Strathmore como Taisha Estrada, Amadou Kouyate y Seán Heely, así como músicos locales Roadside Attraction, Dir and the Howlers, Spencer J y más.
El objetivo del evento comunitario es unir a la ciudad de Wheaton a través del arte, celebrando la diversidad y el talento artístico en el área. Wheaton es uno de los tres distritos de arte y entretenimiento de Maryland en el condado de Montgomery.
The Sixth Annual @WheatonMD Arts Parade and Festival returns to the streets of Wheaton on Sunday, Sept. 25, with activities on Marian Fryer Town Plaza in Downtown Wheaton following the unique parade. Details ➡️ https://t.co/YUhRD7xTBe. pic.twitter.com/b4XOJoGLlK

— Montgomery County MD (@MontgomeryCoMD) September 14, 2022
Wheaton will be filled with artists and art lovers during the Wheaton Arts Parade and Festival on Sunday, September 25, 10 am to 5 pm, on Reedie Drive.

Parade, musicians, singers, dancers, art, and children's activities.

Free admission!: https://t.co/UGN7fBi1HK. pic.twitter.com/SULm1l4C2c

— Montgomery Parks (@MontgomeryParks) September 11, 2022