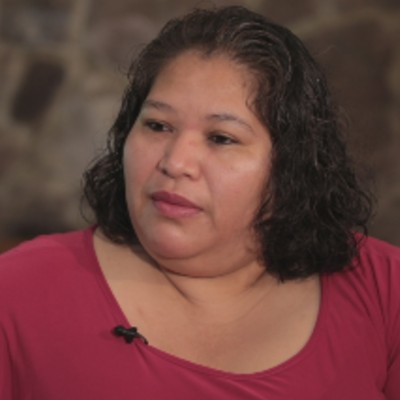 A year and a half after Rosa Gutierrez Lopez began living at Cedar Lane Unitarian Universalist Church in Bethesda rather than accept deportation to her native El Salvador, she took her first steps off the church property.
The U.S. Immigration and Customs Enforcement granted her on June 1 a 60-day stay of removal during which she will not be deported.
Gutierrez illegally entered the United States in December of 2005 and promptly turned herself in while requesting amnesty. At that time, she received a court date to appear, but she has said she didn't understand it and did not show up for her hearing.
She lived in Virginia with her three children for several years until ICE officials located her and issued her a plane ticket home on Dec. 10, 2018. Rather than accept deportation, she took sanctuary at the Cedar Lane church, where she has been ever since.
She has repeatedly tried to fight her deportation, and this month ICE officials agreed to put on hold her order to be deported, pending an appeal before the Board of Immigrations Appeals. Meanwhile, she must check in monthly with ICE, according to an ICE spokesperson.
ICE grants stays of removal on a case by case basis, generally on humanitarian grounds, often to allow the person time to prepare for deportation.
"It's a small victory and a significant one," declared Rev. Abhi Janamancki, senior spiritual leader of Cedar Lane.
"She will continue to stay with us," as will her children, he said.
About a year into her stay at the Bethesda church, her three children joined her and have been attending school in Montgomery County.
Previous post:
https://www.mymcmedia.org/bethesda-church-providing-sanctuary-for-el-salvadoran-mother/