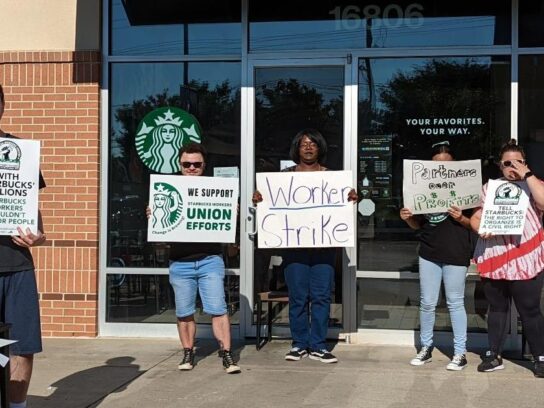 Workers at the Starbucks on Georgia Avenue in Olney who voted to unionize in May are on strike through the weekend.
The store is closed but is expected to reopen Monday. A sign on the door notifies customers that the store is temporarily closed.
Ryan Castle, a supervisor, told MyMCM that the employees are protesting "a lot of issues, labor cuts, staffing and management issues."
They began striking Friday at 7 a.m., he said. Employees are holding signs, some of which read "Starbucks Workers Deserve Better" and "Honk for Workers Rights."
This is the first Starbucks in Montgomery County and the third in Maryland to unionize.
Starbucks in Olney, MD on strike ✊ today, tomorrow, and Sunday! Come show support for the workers as they protest short staffing and poor working condition. #1u pic.twitter.com/Hz5Eh49SIt

— Frankie 🌸 🌹 (@CMRDFSF) August 19, 2022
Related Post