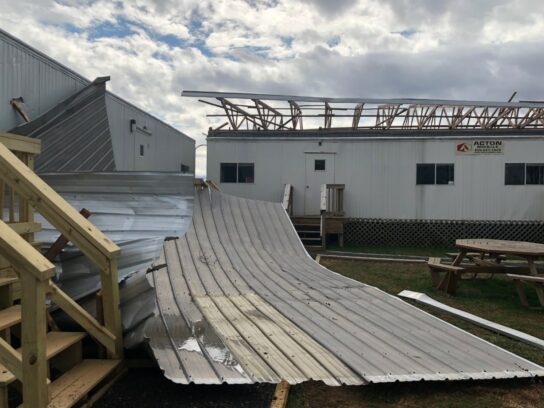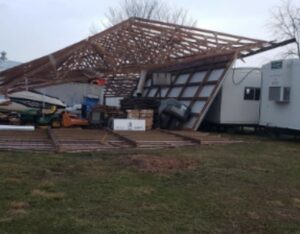 Members of the community will gather this weekend to help with clean-up efforts after Warrior Canine Connection headquarters in Boyds experienced damage from storms.
A tornado touched down on the location on Feb. 7, causing significant property damage. No people or animals were harmed. According to a press release, more then 150 community members and volunteers have signed up to help with restoration efforts, which will take place Saturday, Feb. 29 from 9 a.m. to 2 p.m.
Some of the work will include rebuilding and repairing structures, assembling new furnitures and painting fencing, among others. The organization is raising funds to help with repairing and restoration costs.
The Warrior Canine Connection uses service dogs to help wounded veterans who suffer physically or psychologically.
Related Posts
Video Shows Roof Being Blowing Off in Boyds During Friday Tornado
Serious Storms Damage, Close Warrior Canine Connection in Boyds