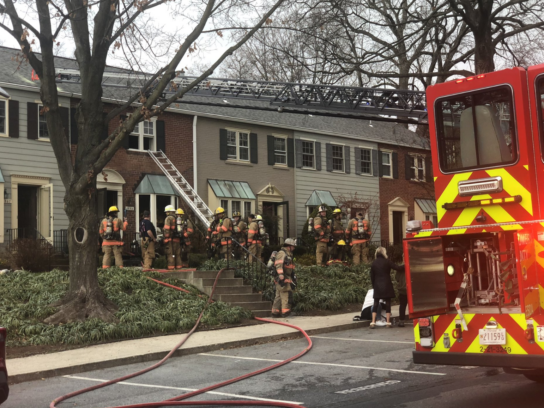 Montgomery County Fire and Rescue (MCFRS) personnel responded to fire on a townhouse in Chevy Chase Drive near Hillandale Road around 2:40 p.m.  Sunday after a neighbor called 911, according to MCFRS Public Information Office Pete Piringer.
Two dogs, who were home alone, died in the fire that started in a kitchen.
ICYMI (~240p 12/11) Chevy Chase Dr, off Hillandale Rd, Townhouse; Cause, combustibles too close to heat source (cardboard boxes on stove top) Damage ~$200K; 2 pet dogs died (home alone) likely overcome by smoke; human occupants were not home, neighbor called 911 https://t.co/t3ykUXguCg pic.twitter.com/OfrbhYg28b

— Pete Piringer (@mcfrsPIO) December 12, 2022
The family was not home during the time.
The fire was caused when cardboard boxes were set on top of a stovetop in the kitchen and a resident inside the home likely 'inadvertently' and 'unknowingly' bumped the knob turning the stove on, according to Piringer. Damages are estimated at $200,000.