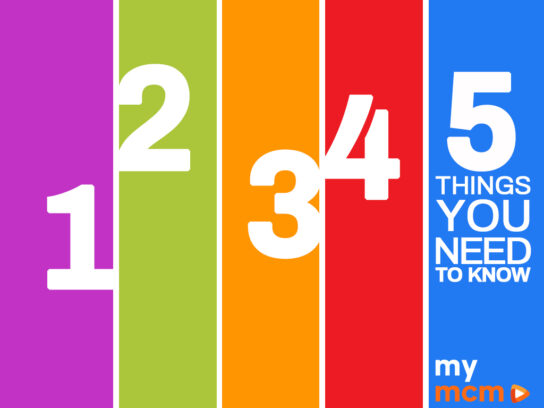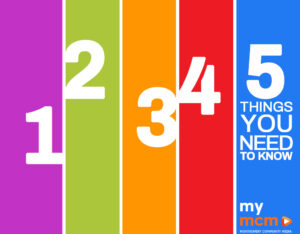 Today is Thursday, April 29 and here are five things to know in Montgomery County.
1. MCPS Teacher of the Year Winner: Joseph Bostic, Jr., a math content specialist at Dr. Martin Luther King, Jr. Middle School, has been named the 2021-2022 Montgomery County Public Schools Teacher of the Year!
Congratulations to Joseph Bostic, Jr., our Teacher of the Year, and all of our nominees! Thank you for all you do, and thank you to the thousands of champions across our school system who work tirelessly on behalf of students each and every day. ~JRS https://t.co/6Bhe505lXC

— MCPS (@MCPS) April 28, 2021
2. Second Vaccine Dose: Montgomery County Health Officer Dr. Travis Gayles says about 6.3% of local residents are skipping their second dose of the COVID-19 vaccine. Although that's lower than what's been reported nationally, local leaders are still encouraging residents to get fully vaccinated.
Montgomery County health officials say about six percent of residents who got their first dose of the COVID-19 vaccine have not shown up for their second dose. Second-shot "no-shows" are also happening all across the country. @mymcmedia https://t.co/VYEdzs3PMg pic.twitter.com/ueryOAJUTQ

— Jordan Lindsay (@TVJordanLindsay) April 29, 2021
3. County COVID-19 Testing Clinics: Free COVID-19 testing is available throughout the county at five testing sites today. 
4. Nature on Wheels: A new mobile nature center and field station for Montgomery Parks Nature Centers will hit the road tomorrow. Join the City Nature Challenge April 30 -May 3 with Montgomery Parks to support science worldwide. Click here to see when the new Nature On Wheels mobile field station will be visiting local parks.
We're rolling out Nature on Wheels, our NEW mobile nature center and field station.

And, we're announcing reopenings of three nature centers.

For more: https://t.co/VH2ikZ82H2. pic.twitter.com/x4Qb9UX4zL

— Montgomery Parks (@MontgomeryParks) April 28, 2021
5. Climate Change Art Contest Winners: Montgomery County recently announced the 13 winners of its Climate Change Art Contest. The contest encouraged community members of all ages to use artistic forms of expression to show the connections between climate change and our daily lives. Click here to learn about the contest winners.
Congratulations to the winners of the climate change art contest! Art has the power to connect us through the heart. Communicating the urgency of climate change using art can help move people to action. @MyGreenMC @MontgomeryCoMD @MCPS #MCclimateaction https://t.co/Pk4NFgJmX9 pic.twitter.com/GAjZjI5Rbe

— Adriana Hochberg (@climateczarina) April 27, 2021
And One More Thing:  Montgomery Community Media and the County Council discuss microaggressions in a special presentation titled #SeeMeMontgomery: Microaggressions. A microaggression is defined as: "A statement, action or incident regarded as an instance of indirect, subtle or unintentional." Watch the conversation here:
And as a reminder to our loyal readers…Find the latest coronavirus news updates in Montgomery County here.

For the latest news and events in Montgomery County, stay with MyMCMedia. We hope you will also follow MyMCMedia on Facebook, Twitter and Instagram.