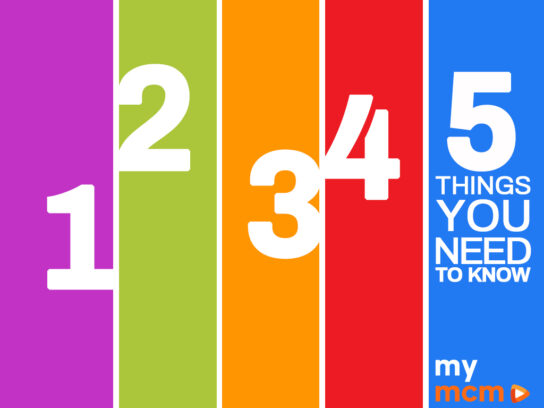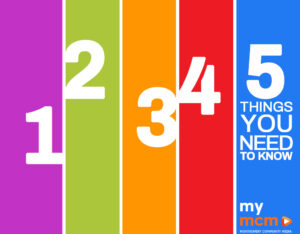 Today is Thursday, May 6. Here are five things to know in Montgomery County.
1.COVID-19 Vaccine: The Mass Vaccination Site at Montgomery College's Germantown Campus is offering walk up appointments everyday through Friday, May 7 from 10:00 am to 2:30 pm. Click here to make an appointment instead and avoid long wait times.
Don't miss your shot. Getting your #COVID19 vaccine is free, easy and now more convenient. Do it to protect yourself, your loved ones & your community.
Learn more: https://t.co/NCa6RbBkfI . #GoVaxMontgomery https://t.co/f4nBVglX1w

— Montgomery Council (@MoCoCouncilMD) May 5, 2021
2. Second COVID-19 Vaccine Dose Info: Residents who received the first dose of the COVID-19 vaccine and are waiting for instructions to schedule the second dose can follow-up. View the Tweet below for more information on how.
If you received your first #COVID19 dose at a @MoCoDHHS clinic but have not received an email 3 days before your 2nd dose due date, please email c19vaccination@montgomerycountymd.gov or call 240-777-1755 for assistance in scheduling a 2nd dose appointment. #GoVaxMontgomery pic.twitter.com/TagQuyYvKH

— Montgomery County MD (@MontgomeryCoMD) May 1, 2021
3. County COVID-19 Testing: Free COVID-19 testing is available throughout the county at nine sites today.
🧪 Free #COVID19 testing is available around Montgomery County today, and this week. If you are frequently out in the community, you should continue getting a test at least once a month. For hours and locations of testing clinics: https://t.co/Nu5uJBbQkK. #GetTested pic.twitter.com/ooDwJQM6TO

— Montgomery County MD (@MontgomeryCoMD) May 5, 2021
4. Rent Relief: The COVID-19 Rent Relief Program provides short-term rental assistance to eligible households who have experienced lost income due to the COVID-19 pandemic. Click here for more details.
If you live in Montgomery County and have experienced lost income due to the #COVID19 pandemic, causing you to fall behind on your rent, the COVID-19 Rent Relief Program can provide short-term rental assistance if your household is eligible. Learn more: https://t.co/2pvlO0GVLm. pic.twitter.com/5BlmLu2cYT

— Montgomery County MD (@MontgomeryCoMD) May 3, 2021
5. Food Resources: There's a food distribution event happening today in Silver Spring. Click here to see the location and schedule.
If you need food assistance, please call 311 and ask for the Food Access Call Center. For more resources: https://t.co/KHTRtB2Hx3. @311MC311 @MoCoFoodCouncil @MoCoDHHS pic.twitter.com/d0Nh8OP8ht

— Montgomery County MD (@MontgomeryCoMD) May 5, 2021
And One More Thing:  Montgomery Community Media and the County Council discuss microaggressions in a special presentation titled #SeeMeMontgomery: Microaggressions. A microaggression is defined as: "A statement, action or incident regarded as an instance of indirect, subtle or unintentional." Watch the conversation here:
And as a reminder to our loyal readers…Find the latest coronavirus news updates in Montgomery County here.

For the latest news and events in Montgomery County, stay with MyMCMedia. We hope you will also follow MyMCMedia on Facebook, Twitter and Instagram.