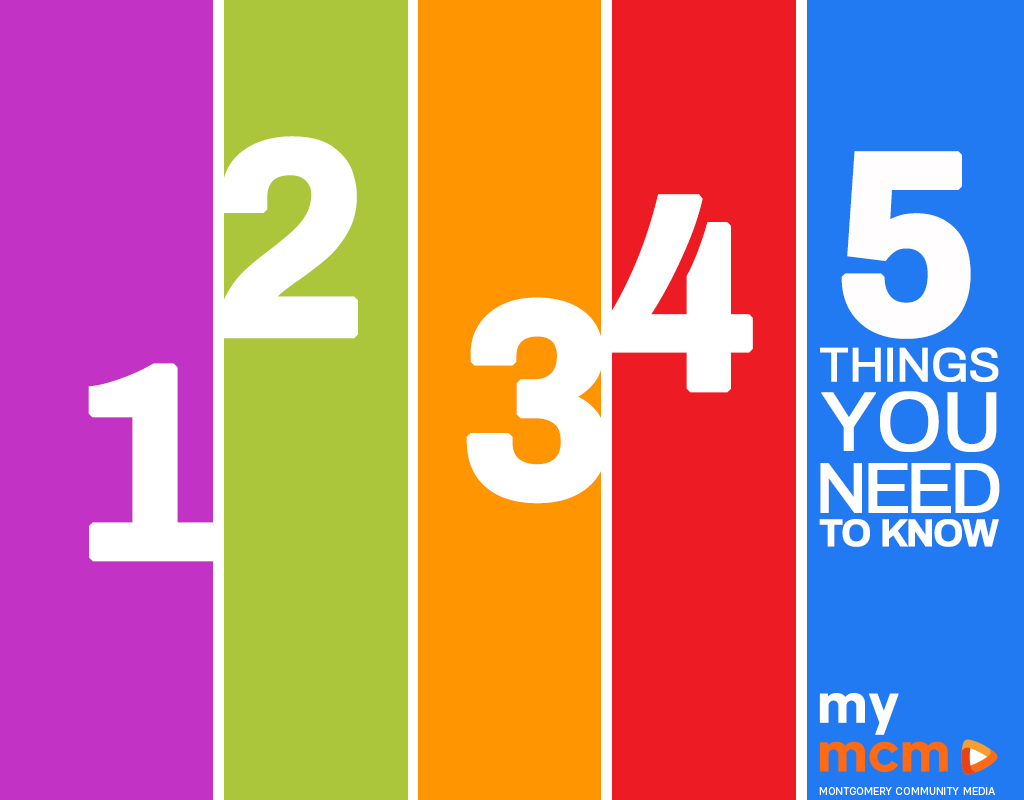 5 Things to Know Today, Sept. 21, In Montgomery County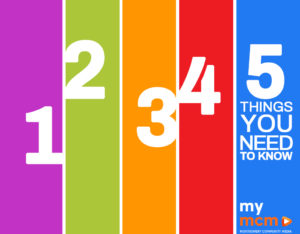 It's time to take out old Earth, Wind & Fire records because it's the (sort of) official day of dancing in September. Did you remember, tonight will be the 21st night of September? Clouds are in today's forecast, but maybe we can change that by chasing the clouds away with our hearts ringing and souls singing.
Before you go dancing the night away, here are five things to know in Montgomery County:
1. Democratic Gubernatorial Candidates Forum: Montgomery Community Media is partnering with Montgomery County Renters Alliance tonight from 6 to 8:30 p.m. to host a Democratic gubernatorial candidates forum. The forum will be streamed live on the MCM's YouTube channel.
Candidates Forum for Gubernatorial Primary to Focus on Renters' Rights, Affordable Housing, Eviction Crisis
2. Council in Virtual Session: Montgomery County Council meets virtually at 9 a.m. and will start the meeting with two proclamations. Councilmember Sidney Katz will recognize Peace Day in honor of Mattie J.T. Stepanek's life; Councilmember Nancy Navarro leads the council in commemorating Hispanic Heritage Month. The meeting will be televised on County Cable Montgomery Channels Comcast HD 996 and SD6, RCN HD 1056 and SD 6, and Verizon 30. Additionally, it will be live-streamed on the council's Facebook and Youtube channels
3. Walk up Food Distribution: Montgomery County hosts two food distribution events today. From 12:30 to 2:30 p.m., you can stop by Hughes UMC Mid County Hub Food Distributions in Silver Spring; or from 2 to 3 p.m., visit the Upcounty Hub Drive-thru Distribution at Germantown Elementary School. See more food distribution events here.
4. Fall Prevention: Joelle Takougang, MSN, RN, from Adventist Healthcare is visiting the North Potomac Community Recreation Center from 12:30 to 1:30 p.m. for a Lunch-N-Learn presentation about fall prevention awareness. Sign up to attend by clicking this link.
5. Does It Spark Joy?:  Montgomery County Public Libraries is helping you declutter with a presentation by Lori James and Theresa Taylor about decluttering strategies and transitioning to downsizing your home. The presentation takes place on Zoom from 1 to 2 p.m. Click here for more information.
Ready for pre-holiday cleaning? Join Lori James & Theresa Taylor 9/21 at 1pm for a relaxed, interactive discussion on all things related to decluttering & moving your living space, with less stress. Login information here: https://t.co/ZE8ZUQy6Cv pic.twitter.com/6T5H6ooZRE

— mcpl_Libraries (@MCPL_Libraries) September 19, 2021
And as a reminder to our loyal readers…Find the latest coronavirus news updates in Montgomery County here.

For the latest news and events in Montgomery County, stay with MyMCMedia. We hope you will also follow MyMCMedia on Facebook, Twitter and Instagram.