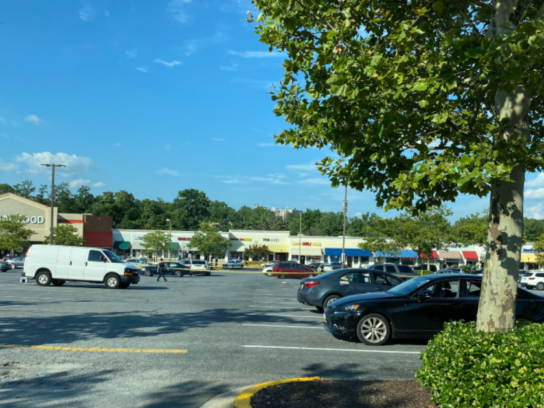 A man was shot and critically injured at the Briggs Chaney Marketplace parking lot in Silver Spring on Sunday, according to Montgomery County Police.
At approximately 5:20 p.m., officers responded to the parking lot in the 13800 block of Outlet Drive for the report of a shooting.
Upon arrival, police found a man suffering from an apparent gunshot wound to his upper body.  The victim was transported to a local hospital with serious injuries.
A total of 60 rounds were fired in the parking lot, Montgomery County Police Chief Marcus Jones said at a media briefing on Monday. Several businesses and vehicles were struck in the shooting.
Jones said this is not the first time police have found that many shell casings at a crime scene over the past year. He also added that gun violence in the county has nearly doubled since July 2021.
"These are the individuals who are willing to just fire carelessly at other subjects but not knowing where their rounds are going to go," Jones said. "This is something that is different. This is not what we've been used to with gun violence in this county."
Police say this incident is still an active and ongoing investigation.