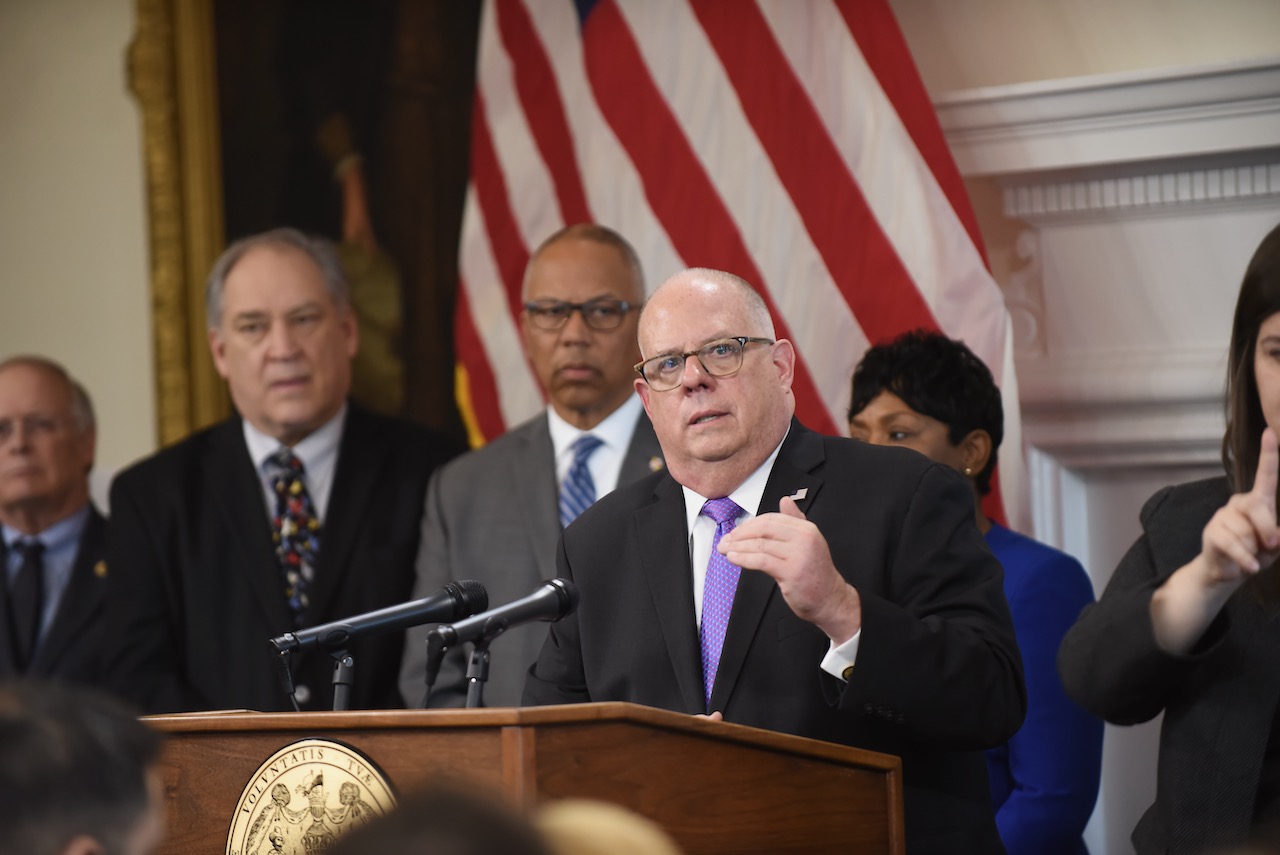 Additional Coronavirus Cases Confirmed in Prince Georges County
PG County Executive Angela Alsobrooks announced on Tuesday that two additional COVID-19 cases have been confirmed in Prince Georges County bringing the total there to three. Officials believe the couple traveled internationally on a cruise, and they are also quarantined at their home and in good condition.
On Monday, Governor Larry Hogan announced that the state's sixth case is a Prince Georges County woman in her 50's who contracted the virus while traveling to Boston during the dates of February 25-27, making it the first confirmed case in that county. Officials added that the woman had no contact with school children and is currently self-quarantined at home and in good condition.
An investigation by the Maryland Department of Health (MDH) revealed that there are no major concerns over exposure risk to the community and there is no connection to the previous positive cases.
"With the confirmation of a sixth case of novel coronavirus in our state, I want to again assure Marylanders that all levels of government are working together to respond to the COVID-19 threat in a cooperative and coordinated manner," said Governor Hogan. "We remain committed to bringing the full resources of state government to bear in order to protect our citizens and mitigate the spread of this virus."
Governor Hogan signed emergency legislation on Monday which granted him the authority to use the state's rainy day fund to go towards coronavirus efforts. The formation of a Coronavirus Response Team that will advise the administration on important health and emergency management decisions was also announced. Click here to watch the press conference.
Governor Hogan will be meeting with his full cabinet to discuss Maryland's government-wide response to COVID-19. He is also taking steps to ensure that the necessary precautions are being taken to protect residents of nursing homes and retirement communities.
The University of Maryland, which is located in Prince Georges County has provided information on their web site stating that "measures to better protect students, staff, and faculty" are being taken.
Maryland is currently operating under a state of emergency, and the Maryland Emergency Management Agency (MEMA) has elevated its state response activation level. At the governor's direction, state agencies have ramped up response and preparedness efforts across all levels of government. He has also issued a directive requiring state health carriers to waive all cost-sharing regarding testing for COVID-19. Read the list of ongoing state actions here.
Information and updates about COVID-19 in Maryland are available at health.maryland.gov/coronavirus.
Please join us live at 11:00 AM as we provide critical details on the 1st confirmed case of COVID-19 in our County and what County Government has done to prepare. https://t.co/IKtjlXgsrr

— County Executive Angela Alsobrooks (@CEXAlsobrooks) March 10, 2020
Update: the individual is a woman in her 50s who contracted COVID-19 during travel outside of the region. She has had no contact with school children and is presently self-quarantined at home and in good condition. Our press conference will be at 11:00 tomorrow. https://t.co/bAtaYKJg4D

— County Executive Angela Alsobrooks (@CEXAlsobrooks) March 10, 2020
As of this morning, we are reporting six positive cases of novel coronavirus in Maryland. The case we announced last night is a Prince George's County resident—a woman in her 50s—who contracted the virus while traveling to Massachusetts.

— Governor Larry Hogan (@GovLarryHogan) March 10, 2020
Later today, I will convene my full Cabinet to discuss our government-wide response to COVID-19. I will also meet with leaders of the long-term care community. We will continue to share more information as it becomes available.

— Governor Larry Hogan (@GovLarryHogan) March 10, 2020