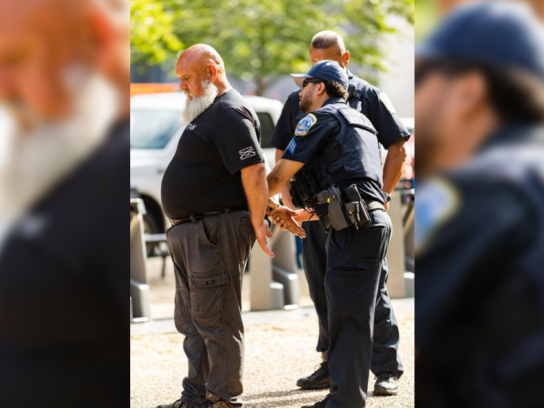 An alleged leader of an Independence Day truck convoy was arrested Wednesday morning after police say several truckers stopped traffic in Gaithersburg on July 4.
Maryland State Police responded to the area of southbound I-270 and I-370 opening the highway to maintain the free flow of traffic.
"Following the dispersal of the convoy, Maryland State Police applied for an arrest warrant for David Riddell, 57," according to officials. "Today at 9:00 a.m., Riddell was arrested by the Metropolitan Police Department in Washington, D.C. He was formally charged with disturbing the peace/hindering passage; disorderly conduct and failure to obey a lawful order."
Riddell awaits to be seen by a court commissioner in Washington, D.C.
Photo Credit: Kyle Anderson/@anderson.photojournalism