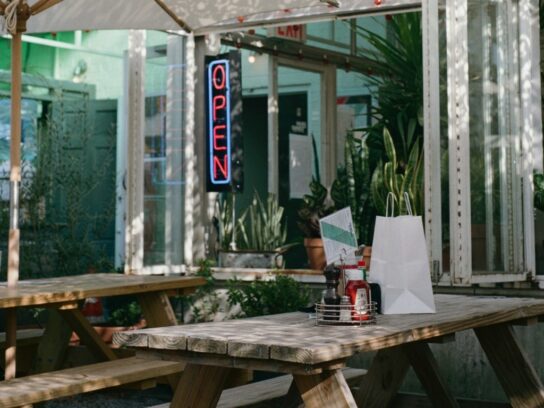 Restaurant owners can apply for COVID-19 relief grants from Montgomery County beginning Feb. 1.
The Montgomery County Council unanimously agreed Jan. 26 to allocate almost $5 million for restaurants in the county to help them recover from the impact of the coronavirus.
This is the county's second round of funding to assist restaurants, food trucks, caterers, wineries and breweries. Those who received grant money in the initial phase are eligible for $5,000. New applicants can receive $10,000 from the Restaurant Relief Grant, which is funded by state dollars.
Applications must be received by Feb. 10 at 5 p.m. The money can be used for rent, payroll and other expenses. The money is expected to be distributed by March 15.
The application can be viewed here. For  details and to learn what documentation is needed, read MCEDC's fact sheet.
During the original round, 836 people applied and 95% of them received $10,000, according to Montgomery County Economic Development Corporation (MCEDC).
MCEDC will administer the program. It is the public-private economic development organization representing Montgomery County.
Benjamin Wu, president and CEO of MCEDC, explained in a news release that restaurants are suffering financially due to county and state rules concerning capacity limits and social distancing rules. In Montgomery County, restaurants and bars currently are prohibited from offering indoor dining.
📢Announcing Phase Two of the Restaurant Relief Grant! #MoCo restaurants that received grants in Phase One will receive additional funds, while new applicants can prepare to apply now. Applications open Feb.1. Share the news with your favorite restaurant > https://t.co/69o1V6N47y pic.twitter.com/HprgYOppxB

— MCEDC (@think_moco) January 28, 2021
Related Post