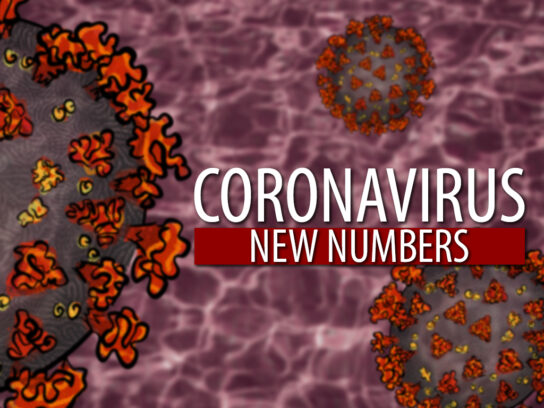 Montgomery County COVID-19 Statistics for Jan. 29
The Maryland Department of Health reported 297 new COVID-19 cases in Montgomery County Friday morning. The county's cumulative case count is 58,308.
Montgomery County recorded four new coronavirus-related fatalities Friday, bringing the death toll to 1,254.
The county reports 251 patients were hospitalized with COVID-19 as of Jan. 28.
The county has a rate of 5.28% for positive COVID-19 tests, which is a decrease of 0.35 from Thursday's rate of 5.63%. The county's positivity rate remains below 6% for the third straight day and is lower than in 20 of Maryland's 24 jurisdictions.
According to the county's COVID-19 Vaccine webpage, Montgomery County has received 32,400 first doses of the Moderna vaccine and administered 82.7% of those doses as of Thursday, Jan. 28. This week the county began vaccinating residents in the Priority Phase 1B group, which includes residents 75-years-and-0lder. Vaccinations at county clinics are currently available by appointment to anyone in the Priority Phase 1A and Priority Phase 1B groups. The first step in obtaining a vaccine through the county is to pre-register on the county's website. At this time, the supply of vaccines is limited.
At almost 1,300 deaths, Montgomery County leads the state in total COVID-19 related fatalities. Prince George's County has the second-highest number with 1,194 fatalities and the most coronavirus cases in the state with 67,262 cases.
Allegany County in the western region of the state has the most cases per capita at 87.2 cases per 1,000 residents. Somerset County, part of Maryland's Eastern Shore, has the second-highest  rate with 87 cases per 1,000 residents.
Maryland COVID-19 Statistics for Jan. 29
The state recorded 1,880 new infections Friday bringing the state's cumulative case count to 350,629.
COVID-19 related hospitalizations fell for the second straight day Friday with 1,616 patients hospitalized across the state with the virus.
Friday the state recorded 39 newly reported deaths. The state's death toll now stands at 6,900.
The state reported a rate of 5.94% for positive COVID-19 tests Friday. This is a decrease of 0.21 from Thursday's rate of 6.15%. This is the first time the rate is below 6% since Nov. 13 when it was 5.87%.