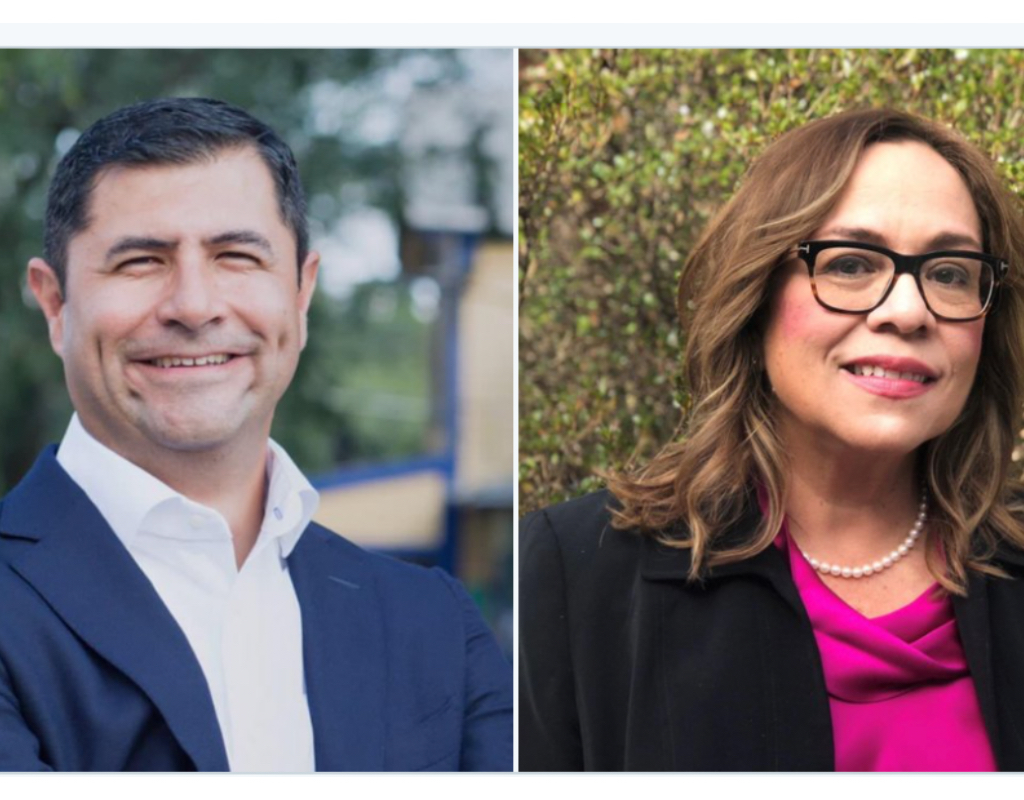 Asignación Especial para Abordar la Lucha contra COVID-19 en los Hispanos
Los miembros del Concejo del Condado de Montgomery, Gabe Albornoz y Nancy Navarro, planean presentar el 21 de julio una asignación especial: "Por Nuestra Salud y Bienestar", una iniciativa que busca proporcionar servicios sociales y de salud relacionados con COVID-19, diseñados para atacar las necesidades de los residentes latinos del condado.
On July 21 Councilmembers @albornoz_gabe & @nancy_navarro will introduce a special appropriation to provide a strategic, culturally competent, community focused approach to public health to help contain the spread of COVID-19 in the areas of the County hardest hit by the virus. pic.twitter.com/tZVdeaivw1

— Montgomery Council (@MoCoCouncilMD) July 17, 2020
En todo el país y dentro del Condado de Montgomery, las comunidades latinas han sido algunas de las más afectadas por COVID-19. Un comunicado de prensa del Concejo del Condado establece que los datos del Departamento de Salud y Servicios Humanos del Condado de Montgomery demuestran que el virus ha impactado desproporcionadamente a la población latina. "Si bien el Condado de Montgomery ha hecho grandes progresos para aplanar la curva para las comunidades Anglosajonas, Afroamericanas y Asiáticas, los casos de COVID-19 continúan creciendo entre la población Latina", afirma el Concejo.
La asignación especial de Albornoz y Navarro tiene como objetivo mitigar el impacto abrumador del virus en la población latina del área, dicha asignación "proporcionará un enfoque estratégico, con un componente culturalmente apropiado, centrado en la salud pública de la comunidad para ayudar a contener la propagación de COVID-19 en las áreas del condado más afectadas por el virus", indica el comunicado de prensa.
Los servicios de "Por Nuestra Salud y Bienestar" incluirán: "aumentar la difusión de información culturalmente adecuada, lingüísticamente apropiada y oportuna sobre COVID-19 para movilizar a la comunidad latina en torno a la prevención, el tratamiento y las pruebas; aumentar las tasas de pruebas de COVID-19 en la comunidad latina; aumentar gestión de casos y navegación a servicios esenciales para abordar los determinantes sociales de la salud; realizar un seguimiento efectivo de los contratos para aquellos que dan positivo y brindar apoyo a los servicios sociales". La Iniciativa Latina de Salud y el Departamento de Salud y Servicios Humanos trabajarán juntos para administrar y ejecutar el proyecto. Varias organizaciones asociadas, religiosas y comunitarias también participarán en la iniciativa.
Desde el inicio de la pandemia, la Concejal Navarro ha estado trabajando para luchar contra las disparidades en el acceso a la atención médica entre las comunidades de color del área. "Desde el inicio de la pandemia, he trabajado para mitigar este impacto al proporcionar a la administración del ejecutivo del condado, Marc Elrich, estrategias y soluciones para que los sectores vulnerables reciban acceso a servicios de atención médica y otros recursos de una manera cultural y lingüísticamente competente. El concejal Albornoz y yo nos hemos reunido con la Iniciativa Latina de Salud del Condado, así como con otros aliados de la comunidad, para lanzar "Por Nuestra Salud y Bienestar" que servirá adecuadamente y salvará las vidas de los más afectados por COVID-19.", dice Navarro en el comunicado.
El concejal Albornoz, presidente del Comité de Salud y Servicios Humanos, sintió que debían tomarse medidas rápidas para abordar el creciente número de casos de COVID-19 dentro de la comunidad latina. "No hay duda de que hemos progresado desde el comienzo de esta pandemia y estamos en una posición mucho mejor que antes", dijo el concejal Albornoz. "Sin embargo, datos recientes han demostrado que los casos positivos de COVID-19 tienen una tendencia ascendente en la comunidad Latina. Esto es alarmante y ha llevado a este cuerpo legislativo a tomar medidas inmediatas.", agrega en el comunicado.
En general, el Concejo del Condado considera los impactos desproporcionados de COVID-19 en las comunidades de color de la nación como subproductos del "racismo institucional y las barreras socioeconómicas". "Los líderes del condado están comprometidos a proporcionar los recursos necesarios para romper estos obstáculos porque la salud de cada miembro de la comunidad afecta la salud de todo el condado. Estos esfuerzos son esenciales para garantizar que el condado de Montgomery sirva adecuadamente a nuestras poblaciones más vulnerables", afirmó el Concejo en su comunicado de prensa.