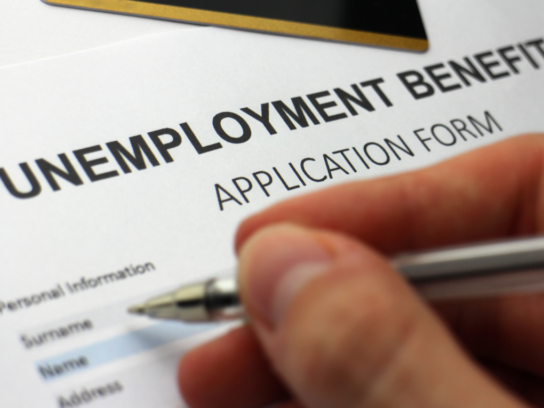 Los beneficios de desempleo en Maryland se distribuirán mediante depósito directo, a partir de abril, en lugar de tarjetas de débito enviadas a través del servicio postal, anunció el martes la secretaria de Trabajo, Tiffany P. Robinson.
Esta nueva opción se debe a que el estado cambió su contrato de seguro de desempleo de Bank of America a Wells Fargo.
"La transición al depósito directo no sólo proporcionará una multitud de beneficios, sino que es otro paso más que está dando Maryland para modernizar y mantener la integridad del sistema de seguro de desempleo del estado", dijo Robinson en un comunicado.
Las personas recibirán sus beneficios más rápido ahora que ya no tendrán que esperar entre siete y 10 días para recibir una tarjeta de débito. El depósito directo también mitiga el riesgo de que las tarjetas se pierdan en el correo, se envíen a la dirección incorrecta o sean robadas.
Los solicitantes de desempleo que no tengan una cuenta bancaria recibirán sus pagos mediante cheque en papel.
Todas las personas que reciben seguro de desempleo recibirán información detallada sobre la transición en marzo, incluido cómo retirar los fondos que quedan en sus tarjetas de Bank of America e inscribirse en el programa de depósito directo a través del portal BEACON 2.0.