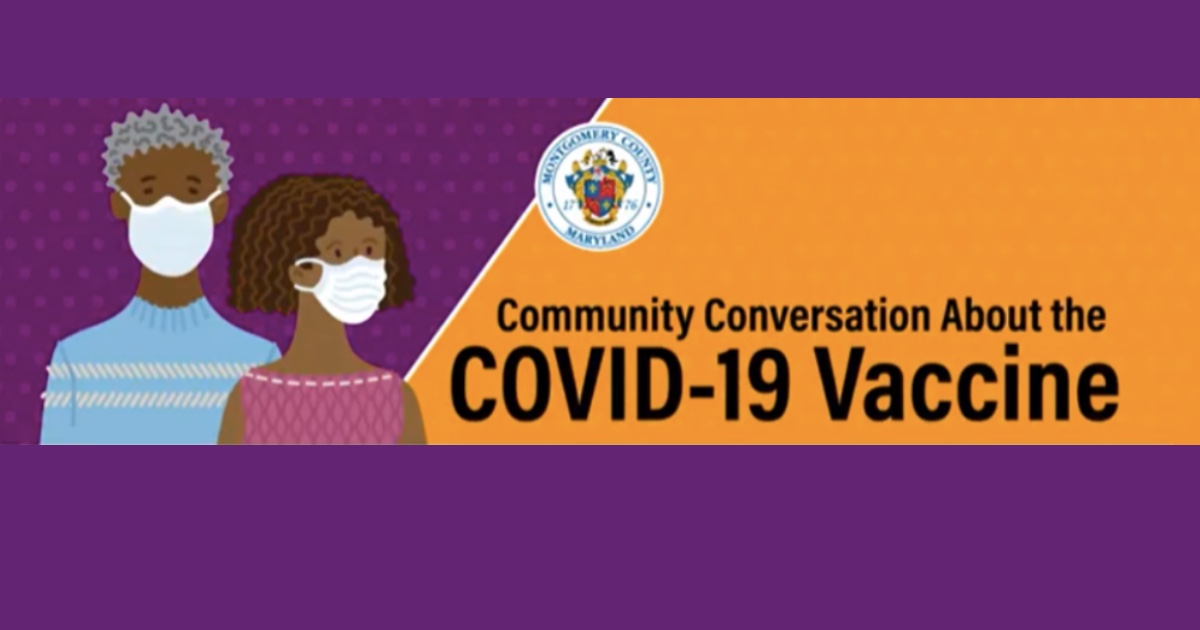 Virtual Conversation Addresses COVID-19 Vaccine Concerns in the Black Community
A panel of elected officials and local health experts held a virtual community conversation on Monday about COVID-19 and its specific impact on the local Black community.
The forum focused on raising awareness and addressing concerns some residents have regarding the COVID-19 vaccine and the access they have to it.
Montgomery County Executive Marc Elrich discussed how the virus has disproportionately impacted African Americans, not only nationwide but also locally.
According to the Montgomery County Vaccine Distribution Dashboard, as of Feb. 25, more than 137,000 residents have received their first vaccine dose, which is about 13% of the population, and more than 60,000 residents are fully vaccinated.
"The black population in Montgomery County makes up about 19% of the county's population, and right now, of our total amount of vaccines given out, about 11% have gone to Black people…our marker is to try and raise that," Elrich said during the panel discussion.
MyMCM tuned into the virtual discussion to get more details about some residents' concerns regarding the COVID-19 vaccine and the health data behind the safety of it.
Local officials say that although allotted vaccine doses are limited from a federal level, the county is proactively working to ensure the vaccination distribution process is more equitable.
"The county is committed that all of our communities have equal access to the vaccine," Elrich said.
Elrich also mentioned that it is too early to tell if the Black community's reluctance is due to an access issue or if acceptance of the vaccine stems from historical reasons. Montgomery County Councilmember Craig Rice was also on the panel and he mentioned the 'The Tuskegee Syphilis Study' from 1932 in Alabama.
"As we look at the Tuskegee study, there are people still in Tuskegee today who are insisting that they are not taking the vaccination because they remember the Tuskegee study and what happened. That generation is still alive and still remembers the tragic incidents that happened in those communities that were lied to and used as an experiment. So folks are still concerned about those things throughout all of our communities- especially our communities of color," mentioned County Councilmember Craig Rice during the panel discussion.
Some county leaders also stressed that issues surrounding the impact COVID-19 has had on the Black community are other examples of 'systemic racism and inequity'. They expressed ways to make it better.
"We are focusing on equity… we know we need to bring shots to people where they are. If you are going to address these disparities, we need to do that. Boots on the ground and get in the communities, get people registered, get them rides if they need it, and you're going to have to prioritize based on the impact, said County Councilmember Will Jawando during the virtual panel discussion.
ICYMI video!
Watch this week's community conversation about the #COVID19 vaccine on-demand:
💉 ▶ https://t.co/b3kOMC70Pr.@MoCoDHHS @MoCoCouncilMD @MontCoExec @willjawando @RicePolitics pic.twitter.com/TL5HxQyd6A

— Montgomery County MD (@MontgomeryCoMD) February 24, 2021