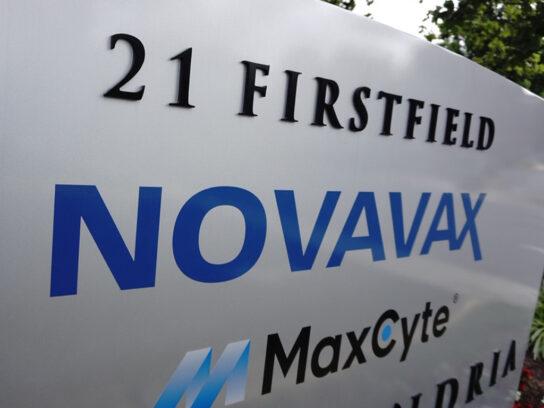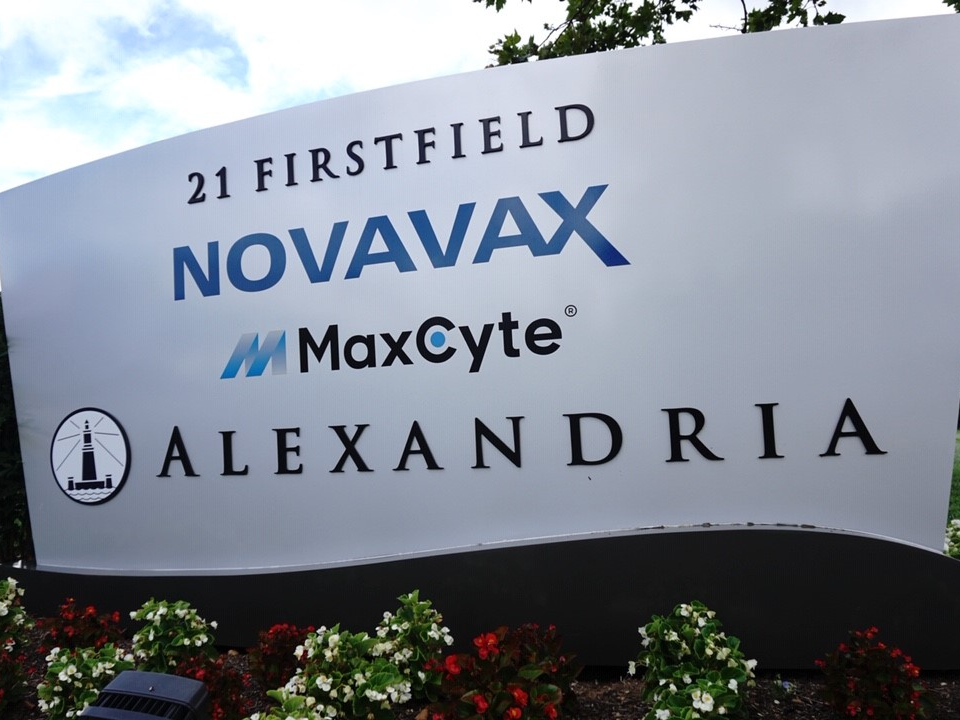 A Gaithersburg company currently working on a COVID-19 vaccine announced it is expanding and expects to add 400 new jobs by the end of 2024, with most of the new positions added by March of 2021, according to a news release from Gov. Larry Hogan.
Novavax, a late-stage biotechnology company, intends to expand into a new research and development, manufacturing and office facility and entered into a 15-year lease on land on Orchard Road in Gaithersburg.
"We couldn't be more happy and proud of both the important work Novavax is doing and their decision to make this long-term investment in our community," said Gaithersburg Mayor Jud Ashman in the news release. "This move further solidifies our city as the very heart of Maryland's biotech corridor, and it gives everyone in our community a chance to cheer for the Novavax team as they work to eradicate this pandemic."
Earlier this year, the company was awarded up to $1.6 billion through Operation Warp Speed to complete late-stage clinical development, establish large-scale manufacturing and deliver 100 million vaccine doses, according to Hogan's news release. It also received up to $388 million from the international Coalition for Epidemic Preparedness Innovations and $60 million through a U.S. Department of Defense contract to support vaccine production.
"Novavax has been on the forefront in the fight against COVID-19, and we are proud to support this expansion and the new jobs that it will bring," Hogan said. "The work that Novavax is doing, right here in Maryland, will impact millions around the world as we continue on the road to recovery from this global pandemic."
"Montgomery County has been home to Novavax since 1993, and we are honored that this outstanding company will continue to grow in our community. Novavax's decision to expand its operations in Montgomery County shows how important we are as a life science hub and why companies are looking to expand their operations here," Montgomery County Executive Marc Elrich said in the release.
Mayor @judashman shares some important #biotech news! @Novavax plans major expansion in Gaithersburg & commits to at least 400 new jobs. The clinical stage vaccine company is currently developing a #COVID19 vaccine.

➡️Read more: https://t.co/whTBxDpsQM pic.twitter.com/Kn7ZK0zDF2

— City of Gaithersburg (@GburgMD) November 2, 2020
Council President Sidney Katz wrote, "We are very proud of this home-grown company that has accumulated more than 25 years of vaccine development experience and knowledge right here in Montgomery County."
The Maryland Department of Commerce approved a $2 million conditional loan that is tied to job creation and capital investment. The state also approved a $200,000 Partnership for Workforce Quality training grant. Additionally, Novavax is eligible for tax credits.
Montgomery County approved a $500,000 grant, which also is contingent on job creation and capital investment. The City of Gaithersburg expects to approve a grant of up to $50,000 from its Economic Development Opportunity Fund.
"Novavax is proud to be part of Maryland's bioinnovation ecosystem that, in collaboration with the state's superb academic research institutions, is making important contributions in the fight against COVID-19," said Stanley C. Erck, president and chief executive officer of Novavax. "Our swift response in developing one of the world's most promising vaccines for this pandemic reflects the value of our close regional relationships, and we appreciate the support from the state, county, and city as we work to expand rapidly to fulfill our mission, which is more important today than ever."
A Novavax affiliate, 14 Firstfield Holdings, purchased a 10 acre lot at 14 Firstfield Road in Gaithersburg. Novavax currently operates out of a 79,000 square foot office and laboratory space, also in Gaithersburg, according to a release from Novavax.
Novavax, growing biotech and leading contender for a #COVID vaccine, plans a Major Expansion in Gaithersburg.https://t.co/LfH4J2EY3s #novavax #Gaithersburg #Biotech #COVID19 @GrowGburg @MDBiz @judashman @think_moco @GburgMD @Novavax #GburgBio @BioHealthCR

— (((Ryan Spiegel))) (@RySpiegel) November 2, 2020