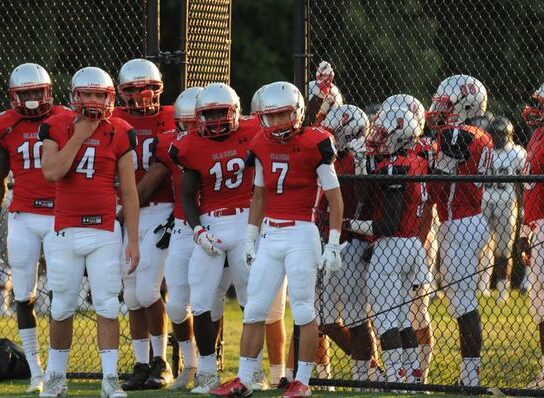 A Montgomery Blair High School athlete tested positive for COVID-19. Therefore, the Blazer's varsity scrimmage scheduled for March 26 against Gaithersburg High School has been canceled.
Sam Nosoff, Blair's head football coach and PE/health teacher, tweeted that "Unfortunately, due to a positive COVID-19 test within the Blazer Family the Varsity scrimmage on Friday has been canceled." He also tweeted that he was "definitely bummed" and that the team will prepare virtually for an upcoming game with Rockville.
The junior varsity football game will still be played.
Montgomery Blair Principal Renay Johnson wrote a letter to students and their families March 23, stating that someone participating in the school's athletic program, who was last on school property March 19, tested positive. Anyone in direct contact with the student has been contacted and asked to quarantine, she wrote. Direct contact is defined as being within six feet for a prolonged period of time.
Johnson also wrote that this incident did not affect in-school learning and classes are continuing.
On March 19, Montgomery County councilmembers unanimously approved guidelines that allowed the already-shortened high school football season to go on. These guidelines state that players must wear masks, participate in contact tracing and observe social distancing as much as possible.
BREAKING—Someone "participating in [Blair's] athletics program" has tested positive for COVID-19, per a letter from @blairprincipal.

The infected individual was last present on campus this past Saturday.

In-person classes will continue as scheduled. Read the full letter below: pic.twitter.com/p6XBDolM4k

— Silver Chips (@Silver_Chips) March 23, 2021
JV will still play on Thursday at 6pm and can be streamed online using the NFHS live stream services.

— Sam Nosoff (@Coach_Nosoff) March 23, 2021
This is great news. Glad both programs are still able to get some work in!! https://t.co/WFD96gQ6YV

— Sam Nosoff (@Coach_Nosoff) March 24, 2021
Recent Post