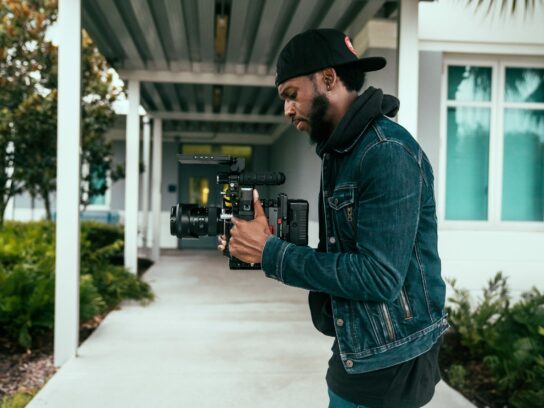 (Yesterday, Today and Tomorrow (above) is a cable-access show produced by long-time MCM member Mariana Cordier. Mariana has produced the show in-studio at MCM and went virtual when COVID-19 closed the studios. She works with MCM's production specialist, Dee Willett to create virtual treatments for the show each week and produce virtually).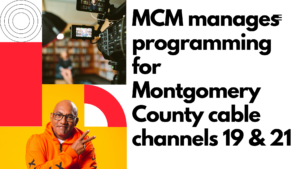 Montgomery Community Media (MCM) is the only independent, nonprofit organization providing access to public media (public access television and broadband media) directly to Montgomery County's over one million residents as well as the resident non-profit organizations, associations, and businesses. As a Montgomery County, Maryland resident, you don't only benefit from MCM because you get to enjoy hyper-local community-centric programming on television. You also get to create content to later broadcast on our channels. If you are an aspiring media maker, producing a show to broadcast on MCM's cable-access channels could be just what you need to get you started on your media-making journey. Here are the three reasons why you should produce a program for broadcast with MCM:
 Practice Makes Perfect  
The three phases of media-making are pre-production, production, and post-production. During pre-production, you are gathering and organizing all of the elements you need to produce content. It may involve writing a script, casting, and fundraising. Production is the actual shooting of a program– the recording and all that goes into that. Post-production involves editing the program and adding all of the things that were not part of production– from adding music, captioning, and graphics to weaving together segments and narration. Producing a show is a process that you get better doing over time with repeated effort. Producing for cable-access helps build skills to later create content for larger forums.
You Become Part of a Community
There is a large community of people who are making content for cable-access channels. The types of content you can make ranges from a simple interview-styled show where there is a host asking a guest a question to an interactive variety show with performers and segments. Some cable-access content creators create informational shows like news programs or how-to shows like cooking and exercise shows. Some people create short content to be broadcast, things like public service announcements, thematic spots to commemorate something unique or short films. Organizations like the National Federation of Community Broadcasters and Alliance for Community Media award community media makers annually to give attention to those who make content as independent media makers for broadcast on cable access channels.
You Are Creating a Body of Work
While you are volunteering your time when you produce a show for airing on a cable-access show, you are, nonetheless, creating a body of work to demonstrate what you can do. Therefore, producing content for your cable-access channel allows you to develop a portfolio for when you are able to branch out to launch a professional career as a media maker for television, film or the web.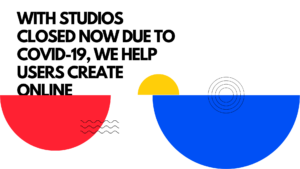 Become a member of MCM today in order to begin presenting content on our cable-access stations today. You can click here to become a member.
If you would like to build your skills first, consider taking a class with us first. Click here to learn about our classes.
Finally, keep in mind that when our studios re-open (they were closed due to COVID-19), you will have an option to rent equipment or studio space to create your content. Join our mailing list to get first alerts when our studios re-open.
Start your media making journey with MCM!