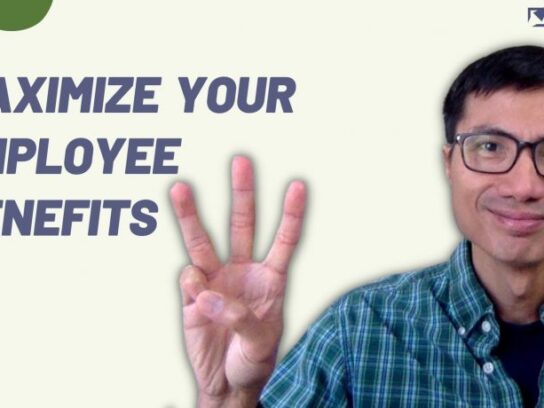 Open enrollment 2022 is here. From November 1, 2021 – January 15,  2022, you have the option to change your health insurance plan, increase your life insurance coverage, and decide whether you want to enroll in disability insurance.  I am going to share three tips on how to best maximize your employee benefits during this open enrollment period.
What is open enrollment?
Open enrollment is the period of time each year when you can enroll in a health insurance plan or change your coverage. People can enroll themselves as individuals or as a family if they are the policy holder responsible for the insurance of their spouse, partner, or children.
What is the open enrollment period for 2022?
The open enrollment period for the majority of the states is November 1, 2021 – January 15, 2022. There are some states that have slightly different dates so make sure that you check out the specific enrollment period for your state. If you receive health insurance through your job, open enrollment dates are set by your employer.   It's important to look at insurance plans during this time because after open enrollment ends, you will have limitations on your ability to get insurance, change plans, or access discounted rates through tax credits.
When does healthcare coverage begin? 
Your healthcare coverage dates are determined by when you sign up for insurance.
Enroll on or before December 15, 2021: your coverage will begin on January 1, 2022
Enroll between December 16, 2021, and January 15, 2022: your coverage will begin on February 1, 2022
Tip 1 –  Should you enroll in life insurance?
Most likely, you are already getting basic life insurance coverage courtesy of your employer. Typically, it's one times your salary. So if you make $100,000, then your employer is probably already giving you $100,000 dollars in basic life insurance coverage. Even if you do have a basic life insurance policy, it might not be enough to protect young children or other dependents. If this is the case, you may need supplemental life insurance.
So, should you then enroll in supplemental life insurance?
It really depends on your situation. If you're single, or if your spouse is working, and you don't have any dependents, you may not necessarily need to enroll in supplemental life insurance coverage. If you have a dependent, a child, or a non-working spouse, then you may want to consider getting one.
If you're a federal employee and have a dependent, you also have the option to get supplemental life insurance through the government called FEGLI (the federal life insurance government plan). However, getting FEGLI may not necessarily be in your best interest. Typically, if you choose the FEGLI, your premiums will increase as you age, whereas if you get term life insurance in the marketplace, let's say 20 or 30-year term life insurance, then your premiums will be level. Make sure you consider the premiums before you choose which option is best for you.
Tip 2 – Should you get disability insurance?
A lot of people overlook disability insurance, but it's very important. According to the Social Security Administration, one in three Americans between ages 35 and 65 will become disabled for more than 90 days. So it's definitely worth considering.
What is disability insurance?
Disability insurance replaces a portion of your paycheck if you get sick or injured and are unable to work.
What are the two types of disability insurance?
There are two types of disability insurance which include short-term disability and long-term disability insurance.
Short-term disability insurance covers you immediately when you are unable to work for a short period of time due to hospitalization, an accident, or becoming ill. It typically covers you for 3-6 months depending on your plan. This is beneficial for women who plan to have a child because you can get money after you give birth through your short-term disability policy. Usually, it gives you around 50% to 60% of your income for up to six weeks if you have short-term disability insurance coverage. There is a cap, though, so keep that in mind.
Long-term disability insurance covers your income if you are unable to work due to an illness or injury. Is intended to provide benefits for a longer period of time which can be 5-10 years or even until retirement.  If you want to know more about long-term disability insurance and why you might want to get coverage, check out our "Three Types of Insurance You're Forgetting" blog.
Can you get short-term disability insurance if you're already pregnant?
Unfortunately, the answer is no, you cannot get short-term disability if you are already pregnant. We were having a discussion with one of our clients about this the other day. Most carriers consider this as a pre-existing condition, so you might not get covered if you sign up when you are already pregnant.
To find out the last tip, visit the 'Open Enrollment 2022' blog.