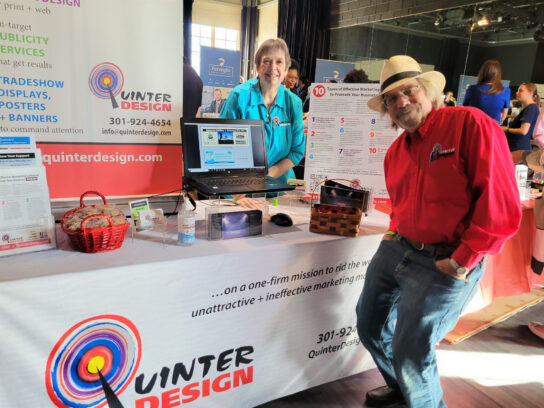 The Gaithersburg-Germantown Chamber of Commerce (GGCC) held its third annual business expo on Monday, April 11th at BlackRock Center for the Arts in Germantown, Maryland.
The Chamber's EXPO CONNECT brought local businesses together to highlight their products and services to the community. Over forty exhibitors presented their wares & services to over two-hundred attendees.
"The overwhelming response to our EXPO was proof that things are slowly returning to normal," said Marilyn Balcombe, GGCC President / CEO. "The energy in the room showed the excitement and commitment to getting our economy back on track. It was a great event, and we are committed to providing more opportunities for our business community."
The event offered the business community an opportunity to engage & network with the exhibitors & local professionals and discover resources for business growth. It was a fantastic opportunity to support our local Upcounty economy and focused on shopping local.
"The expo provided me with a great opportunity to network with folks I typically do not see at most events and gives me the platform to meet new prospects," said Steve Barber, Managing Director for Supporting Strategies Northwest Maryland. "There was a good mix of attendees and exhibitors that everybody can find value from. I am already looking forward to the 2023 Expo!"
Sponsors included:
Premiere – Supporting Strategies Northwest Maryland
Venue – BlackRock Center for the Arts
Bags – Autumn & Joy
Refreshments – Senior Smile