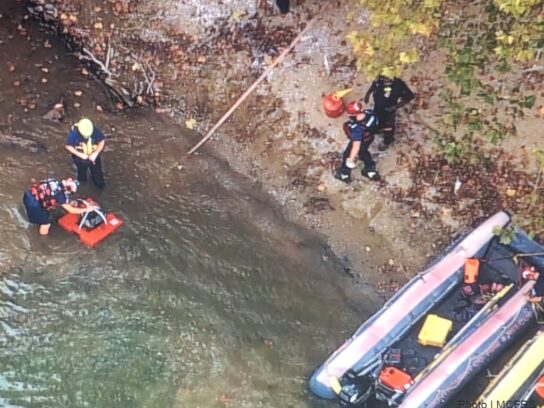 A brush fire on Hermit Island, located south of Great Falls Park in the Potomac River, has been burning since last week.
Montgomery County Fire and Rescue Service (MCFRS) responded to the fire on Hermit Island on Friday, according to MCFRS spokesman Pete Piringer. Fifteen firefighters were on the island while others assisted nearby on land. Firefighters ferried equipment needed by boat to the island. Crews used a 'floating' portable pump and hundreds of feet of forestry hose and other equipment to contain the fire.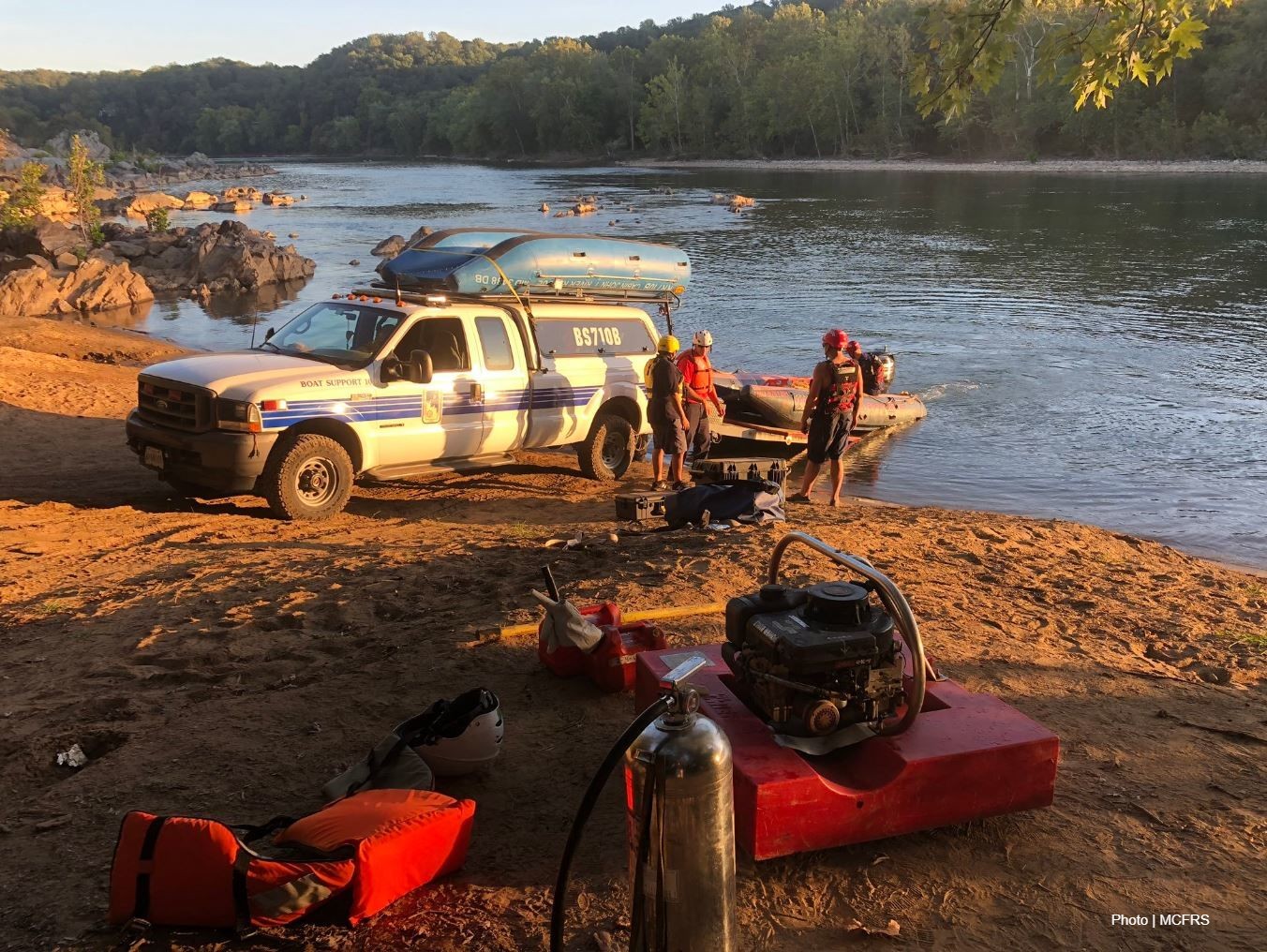 Firefighters searched the uninhabited island to confirm no one was at risk. The island has no structures and is only accessible by boat.
The National Park Service continues to monitor the fire in coordination with the county. Officials warn that smoke may be visible in the area for the next several days.
Hermit Island is located between Great Falls Park and Carderock Recreation Area. The small island is not inhabited. It is only accessible by boat. There are no structures on the island.
The cause of the fire is still under investigation, however it was likely started by an unattended campfire that was not fully extinguished.
ICYMI – Hermit Island fire likely started by unattended campfire not fully extinguished (on or about 9/20), dry conditions, Potomac River water levels low, as well, @mcfrs Crews used a 'floating' portable pump & hundreds of feet of forestry hose & other equipment to contain fire https://t.co/UhRSWGRsL9

— Pete Piringer (@mcfrsPIO) September 26, 2019
DYK @MCFRS initially responded brush fire on Hermit Is, Friday, 9/20. FFs searched the island & confirmed no one at risk (no structures on) on the island. The only access is by boat. The fire is currently under National Park Service (NPS) management. pic.twitter.com/ReD5FhXdCv

— Pete Piringer (@mcfrsPIO) September 25, 2019
DYK- Small fire burning on Hermit Island @MontgomeryCoMD a remote 4-acre island in Potomac River south of Great Falls Park is being managed by NPS @COcanalNPS @Gr8FallsPark The fire is contained & burning slowly in steep, rocky terrain & is not at risk of moving off of the island pic.twitter.com/NHmkt8yGpw

— Pete Piringer (@mcfrsPIO) September 25, 2019
Update ~6p @mcfrs SWRT responded to Potomac River, Hermit Is for a brush fire, Crews transitioned to night ops & FFs are withdrawing from the Is, fire is contained, but continues to burn. ~1 acre has burned, NPS Fire Mgt Officer to monitor & @mcfrs FFs will return at daylight pic.twitter.com/6yB5Y2qNEc

— Pete Piringer (@mcfrsPIO) September 24, 2019
Potomac River, @mcfrs Swift Water Rescue crews on scene of brush fire on Hermit Island, boats w/ firefighting equipment ferried from boat ramp near Old Angler's Inn pic.twitter.com/cucWzAseyh

— Pete Piringer (@mcfrsPIO) September 23, 2019
(9/20) Hermit Is, Potomac River – Good Work w/ limited resources … @mcfrs FFs hauled all the portable equipment, incl a 'floating' pump, rakes, water cans, etc…crews traversed rocky elevation ~60' where they contained & extinguished ~1 acre brush fire likely started w/ 18 FFs pic.twitter.com/k50tp2jE0a

— Pete Piringer (@mcfrsPIO) September 20, 2019
Video: @mcfrs FFs on Hermit Island, Potomac River, ferried all firefighting fear/equipment by boat & traversed rough terrain to co rain & extinguish brush fire, ~15 FFs were on scene while others assisted/staged nearby on land – fire under control/contained pic.twitter.com/24DaiEdQ7A

— Pete Piringer (@mcfrsPIO) September 20, 2019