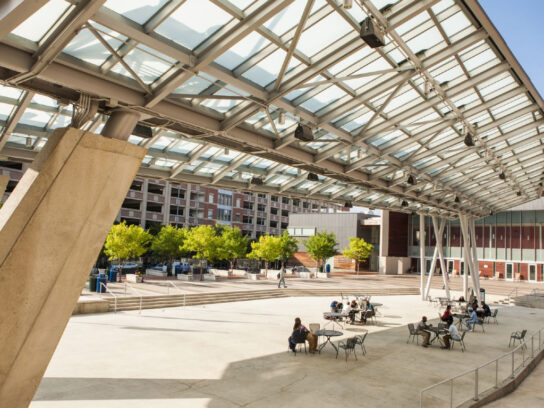 La Plaza de los Veteranos Plaza en Silver Spring ofrece un calendario de eventos que se llevarán a cabo durante el verano.
Algunos de los eventos incluyen:
¡Let's Dance! Clase de baile Zuri Sana'a DanXercise Afrobeat – Todos los lunes, 7:30 p.m. – 8:30 pm.
Pride in the Plaza – Domingo 27 de junio 1 p.m. – 8 p.m.
Conciertos en la Plaza:

The Experience Band and Show – Todos los miércoles a las 5 p.m. – 8 p.m.
The Potecasi Slade Experience – Viernes 25 de junio de 2021 5 p.m. – 9 p.m.

Freshfarm Market: Todos los sábados, 9 a.m. – 1 p.m.
Variedad de festivales los domingos durante el verano.
El Distrito de Arte y Entretenimiento de Silver Spring alberga docenas de lugares culturales y artísticos reconocidos a nivel nacional, como el AFI Silver Theatre, el Fillmore Silver Spring, el Silver Spring Black Box Theatre y el Montgomery College Cultural Arts Center.
Para obtener más información sobre eventos y lugares de entretenimiento en Silver Spring, visite www.SilverSpringDowntown.com.