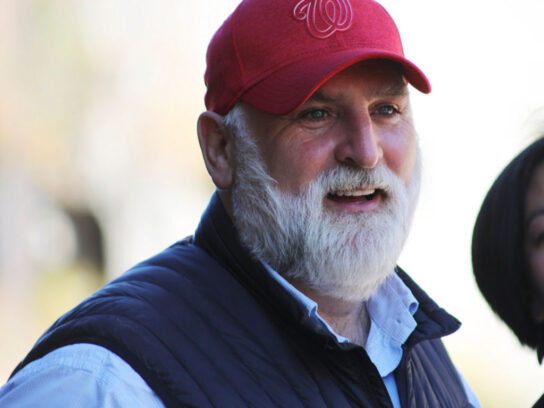 Chef, humanitarian and Bethesda resident José Andrés will receive the Service to America Leadership Award presented by The National Association of Broadcasters Leadership Foundation (NABLF).
The award "honors an individual's commitment to advocacy and public service," according to a release from NABLF, and is the organization's highest individual honor.
Andrés founded World Central Kitchen (WCK), a nonprofit that feeds people in areas suffering from natural or man-made crises. WCK has been stationed in Ukraine feeding civilians during the ongoing Russian invasion.
On Thursday, WCK was in Uvalde, Texas to deliver meals to the school district's central office following the May 24 mass shooting at Robb Elementary School in which 19 students and two teachers were killed.
On Tuesday, June 7, the award will be presented during an in-person Celebration of Service to America Awards ceremony at The Anthem in Washington, D.C.
Previous award recipients include Lin-Manuel Miranda, John Legend, Sara Evans and Jon Bon Jovi.
Andrés was recently the recipient of an honorary doctorate degree from Harvard University.
In March, President Joe Biden appointed Andrés to serve on the President's Council on Sports, Fitness, & Nutrition.
Renowned Chef and Humanitarian José Andrés (@chefjoseandres) to Receive Service to America Leadership Award
Andrés will be honored during in-person ceremony on June 7, 2022, in Washington D.Chttps://t.co/aG9mDnEaFv

— NAB Newsroom (@NABNewsroom) May 24, 2022