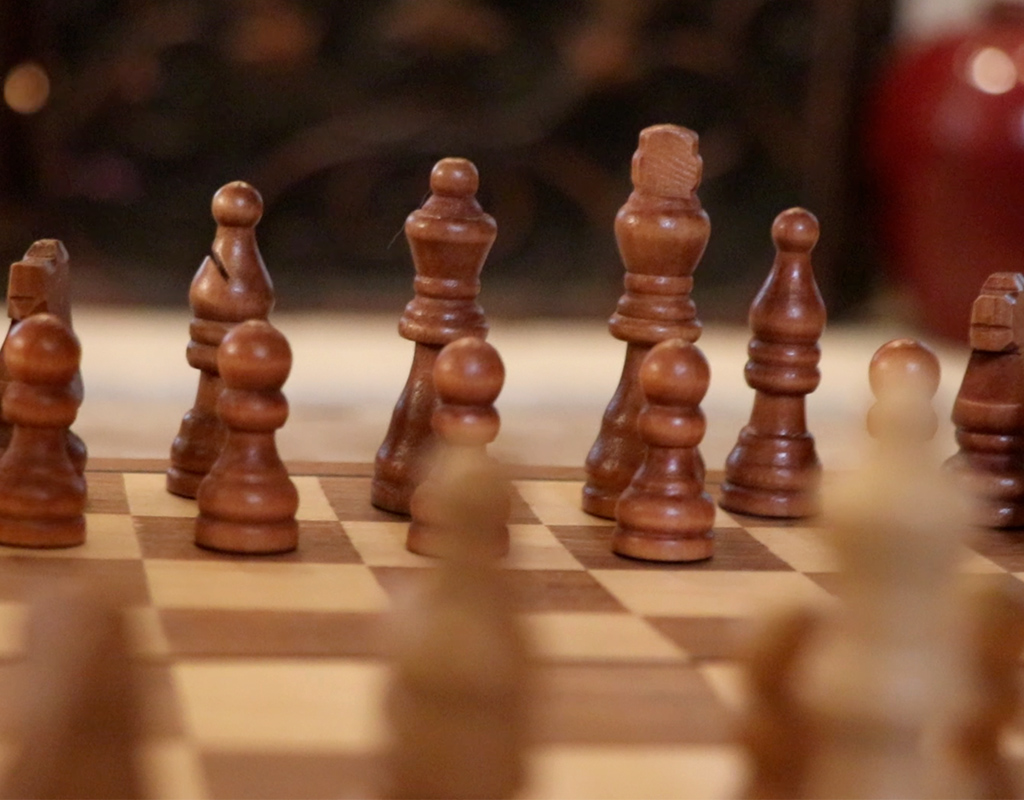 Chess is in the middle of a digital renaissance and that includes right here in Montgomery County.
"The Queen's Gambit" started streaming in October and it's already Netflix's "biggest limited scripted series ever." The show follows an unlikely hero, Beth Harmon, who goes from orphan to a fashion-forward chess prodigy, who proves chess is cool.
Three weeks after the show's debut on Oct. 23, sales for chess sets and books skyrocketed, according to data from U.S. Retail Tracking Service.
MyMCM spoke to Ross Pancoast, a coach for the Gaithersburg family owned business C&O Family Chess Center, about the rise in chess' popularity during the pandemic.
More than 20 years ago, his father, Omar Pancoast, started organizing chess nights in Lakeforest Mall's old food court area.
The tournaments quickly gained popularity, both with players and with parents and PTA members who had children interested in participating in a chess club.
"He had so many schools calling him trying to set up clubs that he couldn't do them all and so I started working with him as well and that's how the initial business got started," Ross Pancoast said.
The C&O Family Chess Center teaches elementary and middle school students from private and public schools strategies for becoming chess masters.
Because of the coronavirus, classes and tournaments have moved online. Pancoast says the program is designed so it is conscientious of screen time use among children who spend a large portion of their weekdays taking classes online.
For Marylanders and people in the Greater Washington area, Pancoast says there are several ways adults can also get involved in chess. C&O Family Chess Center offers yearly memberships to players in the area and, with the pandemic, they can help connect local players to other local players interested in playing chess online. Pancoast adds that Chess.com is also a great resource to learn strategies for the game.
Maryland Chess Association is also working to organize more online tournaments.
Pancoast, who knows first hand how chess can bring families together, says, "Chess is a great family activity, a great family sport," but the game takes time and practice to become a skilled player.
He hopes that in the future when there is a COVID-19 vaccine and people can convene together safely, the new chess players who started during the pandemic will continue their hobby offline.
"The hope is that when the pandemic ends and people can start going out and socializing and doing things like that more, that they have built that — sort of — attraction and fondness for the game and enjoyment that they will continue playing even after they don't have to be isolated at home," Pancoast said.