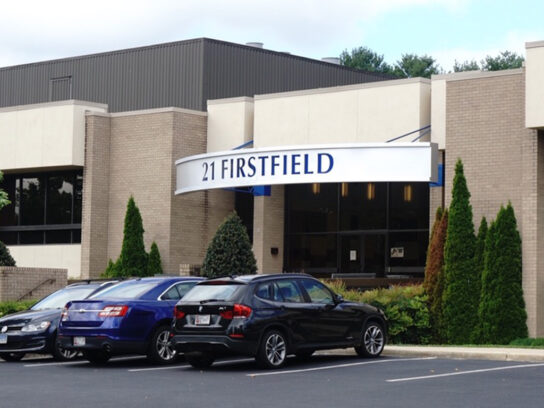 Novavax, which is headquartered in Gaithersburg and has facilities in Rockville, announced it has moved into Phase 3 of its efficacy trial for its COVID-19 vaccine.
Prevent-19 is designed to determine the efficacy, safety and immunogenicity of its vaccine. It expects to enroll up to 30,000 volunteers throughout the United States and Mexico, of which two thirds of the participants will receive the active vaccine, according to the company's news release. Novavax is participating in the federal government's Project Warp Speed.
"With the COVID-19 pandemic raging around the globe, this trial is a critical step in building the global portfolio of safe and effective vaccines to protect the world's population," Stanley C. Erck, president and chief executive officer at Novavax, stated in a news release.
Its vaccine cannot cause COVID-19 and is stable at between 2 and 5 degrees Centigrade, according to the news release. Two doses are needed, 21 days apart.
Novavax's goal is to conduct its study using a combination of volunteers that includes more than 25% who are 65 years or older, 15% who are Black, 10 to 20% who are LatinX and one to two percent who are American Indian.
To volunteer, go to clinicaltrials.gov under trial identifier NCT04611802 and www.Novavax.com/PREVENT-19
Novavax also is conducting a Phase 3 clinical study in the United Kingdom.
"This trial underscores the importance of private/public partnerships in solving the need for globally available vaccines to interrupt the ongoing COVID-19 epidemic," said Larry Corey, M.D., virologist at the Fred Hutchinson Cancer
According to Dr. Francis Collins, director of the National Institutes of Health, the announcement of Novavax's trial is "another historic day!"
"We've come this far, this fast, but we need to get to the finish line," Collins said. "That will require multiple vaccines using different approaches to ensure everyone is protected safely and effectively from this deadly disease."
"Addressing the unprecedented health crisis of COVID-19 has required extraordinary efforts on the part of government, academia, industry and the community," said NIAID Director Dr. Anthony Fauci, in a news release. "The launch of this study — the fifth investigational COVID-19 vaccine candidate to be tested in a Phase 3 trial in the United States — demonstrates our resolve to end the pandemic through development of multiple safe and effective vaccines."
In animal tests, Novavax's vaccine, NVX-CoV2373, produced antibodies that blocked the coronavirus spike protein from binding to the cell surface receptors targeted by the virus, preventing viral infection, according to the NIH release.
This is exciting news! @GburgMD-based @Novavax is one of the shining stars of the County's biotech economy. With Novavax, @NIH, @US_FDA and other biotech companies located in @MontgomeryCoMD, it is easy to see why we are considered the nation's vaccine capital. https://t.co/oBnIMwVn9f

— County Exec Marc Elrich (@MontCoExec) December 28, 2020
Another historic day! Proud to announce a 5th #COVID19 vaccine candidate funded by #NIH & @BARDA began enrollment for its Phase 3 clinical trial. NVX-CoV2373, developed by @Novavax, will enroll up to 30k volunteers from U.S./Mexico. https://t.co/K9w2dxFmww

— Francis S. Collins (@NIHDirector) December 28, 2020