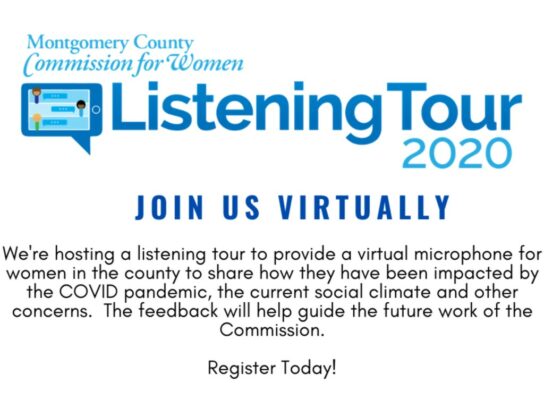 The Montgomery County Commission for Women will host a series of virtual listening sessions during the month of November.
According to a press release, these virtual sessions will allow women in the county to share how they've been impacted by the COVID-19 pandemic. The tours will be held from 7 p.m. to 8:30 p.m., with each tour focusing on a different part of the county. Each "tour stop" will be co‑hosted by the County Executive and/or members of the County Council.
Each session is free to attend but registration to join the zoom meeting is required. More information will be provided after registration via email.
The dates and certain councilmembers for each virtual listening session are:
For more information about the Commission for Women, visit www.montgomerycountymd.gov/cfw/  or call 240-777-8333.