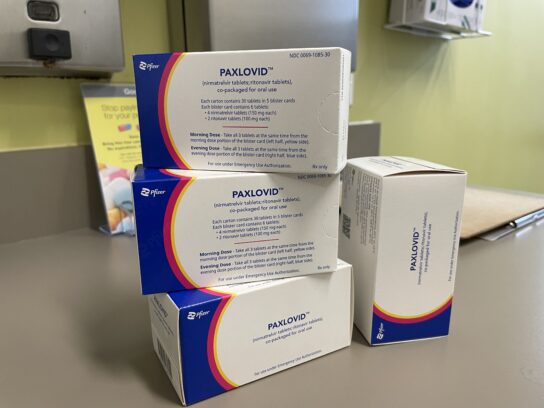 Treatment for symptomatic patients of Covid 19 has been limited until now. People with seriously compromised health could seek out intravenous intervention. But for the average person who tested positive isolation and over-the-counter meds were the only answers.  Just recently Pfizer has developed the Covid 19 pill called Paxlovid. Locally CCI Health Services, a federally funded non-profit providing medical care at low or no cost to underserved populations, has begun to prescribe Paxlovid for its Covid patients.
More good news about Paxlovid – the treatment will be effective against all and any future variants of Covid 19.
Right now Paxlovid can be prescribed to patients with compromised health conditions including old age,  chemotherapy treatment, diabetes, obesity, liver, kidney, and lung disease.
Community Clinics are located in Gaithersburg, Silver Spring, Takoma Park, Greenbelt, and Greenway. Call or go online to make an appointment or to schedule a test.