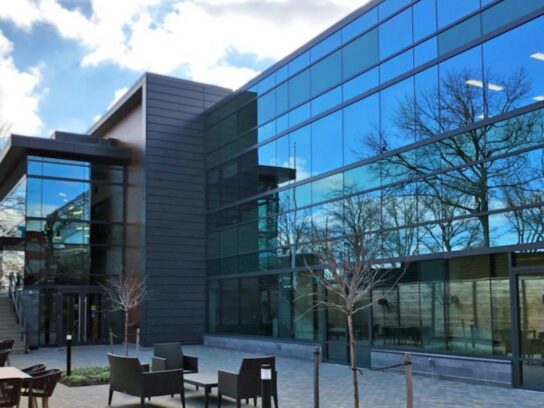 Vigene Biosciences, a Maryland-based biotechnological company whose projects include a potential COVID-19 nasal spray vaccine, is looking to expand in Montgomery County with a new facility in Rockville.
The new facility, which will be located at 14200 Shady Grove Road, will encompass 52,000 square feet of manufacturing space for its 125 current employees and hopes to add 245 new jobs by the end of 2025.
"As the field of gene therapy continues to advance and becomes more affordable, we are pleased to support the expansion of Vigene Biosciences in Maryland and the addition of 245 new jobs," said Maryland Governor Larry Hogan.
To help with expansion costs, the Maryland Department of Commerce has approved a $1,225,000 conditional loan. In addition to this, Montgomery County has granted the company a $125,000 Economic Development Fund conditional grant based on job creation and capital investment.
In 2020, Vigene opened its 52,000 square-foot headquarters at 5 Research Court in Rockville and this new facility will bring the company's total lab and manufacturing space to 110,000 square feet.
"This new facility will allow us to support our customers as they move beyond clinical development into commercial-scale manufacturing," said Dr. Zairen Sun, Vigene's president and CEO.
Vigene Biosciences was founded in 2012 to provide services and products to support gene therapy endeavors. Their mission is "to make gene therapy affordable for patients with cancer and serious genetic disorders." They recently announced a joint partnership with Gaithersburg-based biopharmaceutical company Altimmune to manufacture a single-dose intranasal vaccine candidate for COVID-19.
#FYI: @VigeneBio is planning a major expansion in Montgomery County, adding up to 245 new jobs by the end of 2025.

The company plans to expand into a new facility to accommodate industry demand for its gene and cellular therapy products.#mdBioHealthhttps://t.co/asm9OI2dH6

— Maryland Commerce (@MDBiz) February 18, 2021