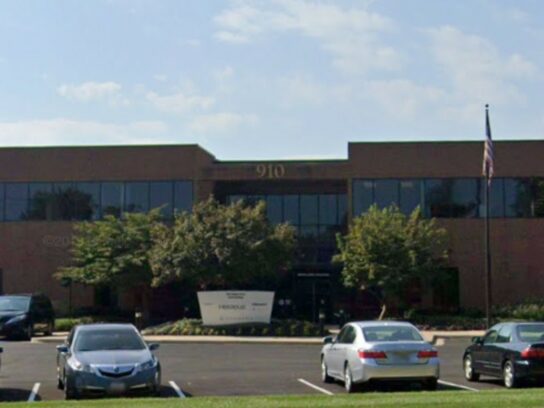 Altimmune, Inc. announced Wednesday that it was approved by the FDA to begin Phase 1 clinical trials for AdCOVID, its single-dose nasal spray COVID-19 vaccine candidate.
The clinical stage biopharmaceutical company, headquartered in Gaithersburg, expects to begin volunteer enrollment in the trials in the coming week, according to a statement from the company.
"We believe deployment of intranasal vaccines like AdCOVID will be essential to a successful global response to the pandemic," Altimmune President and CEO Vipin Garg said.
"Developing vaccines that can effectively prevent transmission is a growing imperative to block the spread of disease and combat the emergence of new variants. We look forward to the data from this trial in the coming weeks." Phase 1 clinical trials will enroll up to 180 healthy, adult volunteers between ages 18-55, the statement reads. The trials will evaluate safety and immunogenicity of the vaccine candidate, and volunteers will receive it as a nasal spray at one of three possible dose levels.
On Thursday, Novavax, a vaccine development company also headquartered in Gaithersburg, announced that it entered into a Memorandum of Understanding (MOU) with an international vaccine organization to globally supply more than 1 billion total doses of its vaccine candidate. Novavax's candidate is currently in Phase 3 clinical trials in the U.S., Mexico and the United Kingdom.
$ALT receives @US_FDA clearance of its IND application for Phase 1 trial of AdCOVID, a novel, single-dose intranasal #COVID19 vaccine candidate. Enrollment will begin within the week. Full announcement: https://t.co/mAU9C2mv8l pic.twitter.com/txoOKWyEeb

— Altimmune, Inc. (@AltimmuneInc) February 17, 2021