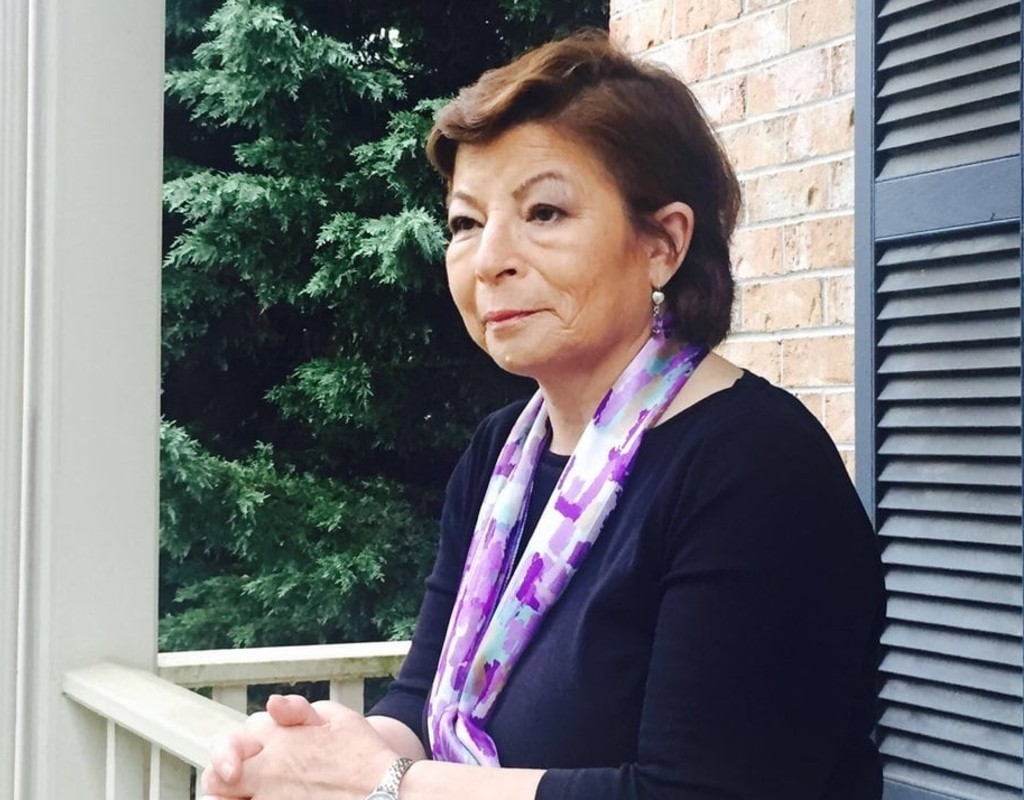 Concejo Emite Proclamación en Honor a la Vida de Servicio de Blanca Kling
Durante la sesión del Concejo del Condado de Montgomery el martes 2 de febrero, se emitió la Proclamación – "Blanca Kling: Honrando una vida de servicio" por el Presidente del Concejo Tom Hucker, el Vicepresidente del Concejo Gabe Albornoz, la Concejal Nancy Navarro y el Ejecutivo del condado Marc Elrich, en honor a la vida de la portavoz de la Policía del condado de Montgomery quien falleció el miércoles 27 de enero tras batallar contra el virus Covid-19.
At 9:15 a.m. Councilmember @nancy_navarro, Council Vice President @albornoz_gabe, Council President @CmHucker & @MontCoExec present a proclamation honoring the life of Blanca Kling & her more than 40 years of service to our community. May her memory be a blessing to us all. pic.twitter.com/ZMnoMhvLcP

— Montgomery Council (@MoCoCouncilMD) February 2, 2021
Blanca Kling was loved, deeply admired & respected by all in our community. She also was a devoted grandmother, mother, wife & mentor. Blanca will be sorely missed, but her legacy of service & her many contributions to supporting & uplifting others will always be cherished. pic.twitter.com/J1tQ2bgYKE

— Montgomery Council (@MoCoCouncilMD) February 2, 2021
La Concejal Nancy Navarro sugirió este reconocimiento y en la sesión virtual expresó que Kling "siempre fue una pequeña gigante, una fuerza extraordinaria en el condado de Montgomery que por más de 40 años brindó un servicio extraordinario para el gobierno de Montgomery y para todos los residentes".
Por su parte, el Vicepresidente del Concejo Albornoz envió un mensaje grabado, ya que no pudo asistir a la sesión porque se encontraba en el funeral de su abuelita quien falleció el fin de semana. En su mensaje bilingüe, Albornoz habla de cómo Kling impactó la vida de quien la conoció, dijo que ella le enseñó sobre el liderazgo auténtico y le da las gracias por haber sido una líder en la comunidad.
El Presidente del Concejo, abrió la sesión diciendo que "la semana pasada el condado perdió a una servidora pública". Expresó que Kling fue más que el enlace latino para la Policía del condado de Montgomery, dijo que ella fue un pilar en el condado y particularmente en la comunidad latina. Hucker recordó el episodio de la explosión en los apartamentos de Flower Branch en el que Kling dijo "no dudó en ayudar de inmediato a las víctimas".
Así mismo, el Ejecutivo del condado Elrich y el Jefe de la Policía de Montgomery Marcus Jones recordaron la labor de servicio de Kling en la comunidad. Jones dijo que "la reina, la señora Blanca Kling, todos sabían quién era y lo que traía a la mesa, siempre tenía una visión de lo que sucedía en la comunidad", agregó que "era la figura materna y siempre ayudó a los investigadores en sus casos" dentro del departamento de policía al cual sirvió por más de cuatro décadas.
Por último, su hijo Jason agradeció al gobierno por resaltar y reconocer el trabajo de su madre y agregó que "comparten el dolor con toda la comunidad que quería a su mamá".
Mensajes en español durante la proclamación por parte de los concejales Navarro y Albornoz y de su hijo Jason Kling: