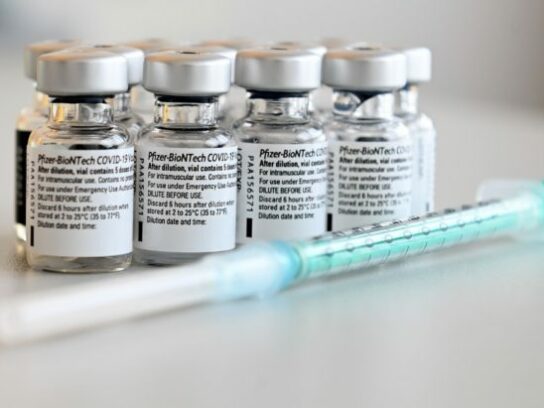 The primary series of the coronavirus vaccine has now been made available in the state for children six months of age and older, the Maryland Department of Health (MDH) announced on Monday. 
According to MDH, vaccines began arriving on Monday and will be made available "throughout the state" on Tuesday.
The long-awaited move comes just two days after the CDC recommended both the Moderna and Pfizer vaccines for the same age group, expanding vaccination access throughout the country. In Maryland alone, roughly 358,000 children are now eligible, MDH announced.
"We welcome having COVID-19 vaccines to help protect our youngest Marylanders against severe illness, hospitalization, or even death from this virus and strongly encourage parents to vaccinate their children," said MDH Secretary Dennis R. Schrader. 
RELEASE: MDH today announced that all Marylanders 6 months old and older are now eligible to receive a primary series of a COVID-19 vaccine. On June 18, the @CDC authorized Pfizer and Moderna vaccines for children 6 months old and older.

Learn more: https://t.co/3cBaatfWkR pic.twitter.com/GfXOjJU645

— Maryland Department of Health (@MDHealthDept) June 20, 2022
"Marylanders can schedule a COVID-19 vaccination appointment by visiting covidvax.maryland.gov or calling the GoVAX Call Center at 1-855-MD-GOVAX," MDH stated. 
Related post: