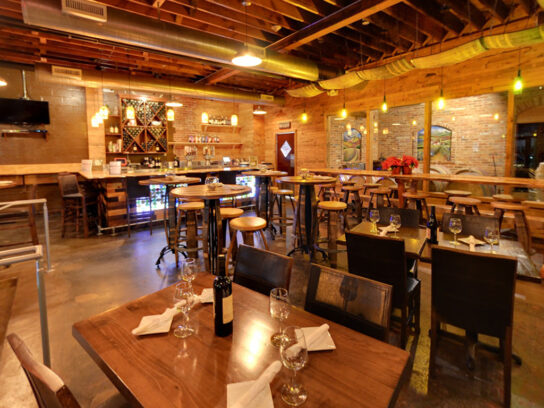 Montgomery County Council President Tom Hucker said at a media briefing Monday that as coronavirus cases are going down, the county is consulting with health officials about possibly easing indoor dining restrictions.
"We all want our indoor dining to reopen as quickly as possible," Hucker said at a media briefing Monday.
Gov. Larry Hogan announced on Jan. 30 that restaurants and bars could start serving food and alcohol to customers from 10 p.m. to 6 a.m. starting Feb. 1—lifting the statewide curfew that was put in place since Nov. 17. However, this curfew is still in place in Montgomery County and indoor dining has been suspended since Dec. 15.
Hucker said because of the governor's announcement, the council has asked health officials to reevaluate its policy.
"Since we closed indoor dining in Montgomery County, our cases associated with restaurant workers are down 60%. Sometimes in contact tracing, you have multiple explanations for variants of 5 or 10%. When something drops 60%, it's pretty clear you've made the right decision."
Dr. Raymond Crowel, director for Montgomery County Health and Human Services, confirmed that the county is reevaluating the restrictions it has in place, noting that for the first time in "quite a long time," Montgomery County has a testing positivity rate below 5%. Crowel said the challenge will be is balancing easing restrictions with containing the virus and keeping the numbers "going in the right direction."
"The County Executive, Dr. [Travis] Gayles, our public health officer and the team are having conversations about what the next step in this would be and when and how we might look at some easing of the restrictions," Crowel said.
Hucker said the choice shouldn't be between reopening restaurants in unsafe conditions or stay closed and business owners lose all of their investments.
"The state should be providing the grant relief to keep all these businesses open and they should be giving us sufficient amounts of vaccines so we can get these restaurants reopened again. The sooner we have more vaccines, the sooner we'll be able to reopen safely," Hucker said."