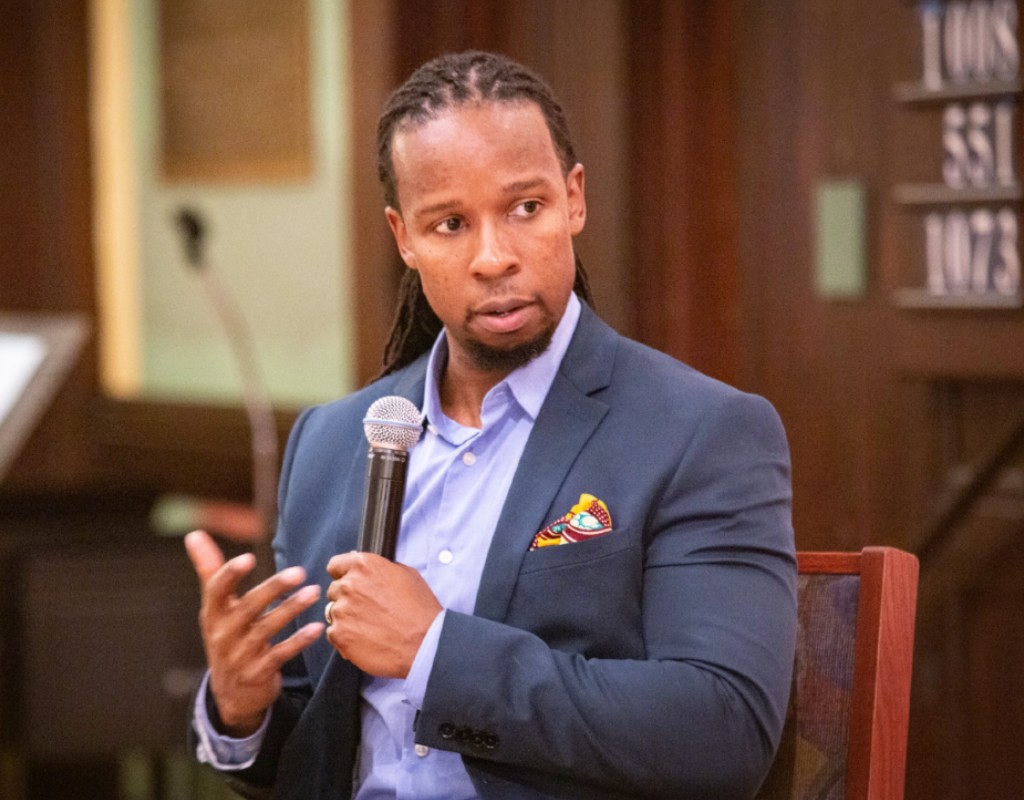 Councilmember Jawando Will Discuss Racism with Bestselling Author Dr. Ibram X. Kendi
Councilmember Will Jawando is hosting a virtual storytime on racism with New York Times bestselling author Dr. Ibram X. Kendi followed by a discussion with the MCPS community Thursday at 6:30 p.m.
Join us on Thursday, July 16th, at 6:30 PM EST, for a discussion on racism as part of my Virtual Storytime series. Dr. Kendi @DrIbram will read his new book "Antiracist Baby" followed by a panel discussion with #MCPS students, parents, & principals about how racism. #AntiRacist pic.twitter.com/uOVZT3vIZK

— Will Jawando (@willjawando) July 12, 2020
During the storytime, Dr. Kendi will read part of his new book, "Antiracist Baby." Dr. Kendi is the author of the #1 New York Times bestseller, "STAMPED: Racism, Antiracism, and You."
Councilmember Jawando and Dr. Kendi will also discuss the importance of teaching children how to be anti-racist.
Dr. Kendi's work, "Stamped from the Beginning: The Definitive History of Racist Ideas in America," received the National Book Award. 
Following the storytime, MCPS students, parents and principals will take part in a discussion with councilmember Jawando about how racism impacts their lives. 
After the COVID-19 pandemic forced libraries in the county to close, councilmember Jawando began hosting virtual storytimes for youth residents in mid-March. 
To tune into the virtual storytime and discussion, visit https://www.facebook.com/Councilmemberjawando/.