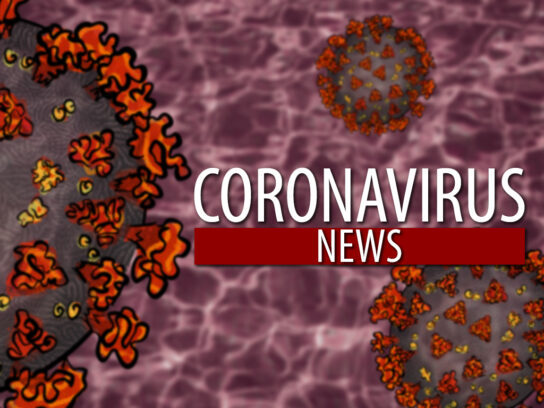 The Montgomery County Council approved several changes to COVID-19 restrictions during a meeting Friday.
The following changes go into effect Friday, March 12, at 5 p.m.:
1. remove all local restrictions on childcare facilities and therefore require them to follow State requirements;
2. changes maximum capacity to align with fire or other occupancy permit;
3. increase outdoor gatherings to a maximum of 50 persons;
4. increase indoor gatherings to a maximum of 25 persons;
5. remove the 1 person per 200 square feet of space limits;
6. remove the alcohol limits on food service facilities;
7. remove the restriction on buffet service for food service facilities;
8. remove outdoor structure requirements for food service facilities;
9. permit food courts in malls to operate in the same manner as other food service facilities;
10. increase capacity for religious facilities to 50%
And the following changes go into effect two weeks, on March 26:
11. permit arts and entertainment facilities to open at 25% capacity on March 26, 2021 provided they do not sell or permit food for consumption in the facility; and
12. on March 26, 2021, the capacity limits for indoor dining at food service facilities, fitness centers, bowling alleys, escape rooms, museums and art galleries, personal services facilities, pools, retail establishments, and recreation centers increases from 25% to 50%.
NEW: Montgomery County Council approves the following changes effective 5 p.m. today:

-25 people max for indoor gatherings, 50 people max outdoor gatherings
-50% capacity for religious facilities
-remove restrictions on childcare, follow the state

CONT…

— Maryam Shahzad (@maryam_mcm) March 12, 2021
"The physical distancing requirements still remain in place, so regardless of capacity for any particular venue, all establishments in the state of Maryland will be required to maintain physical distancing between people outside of households," County Emergency Management and Homeland Security Director Dr. Earl Stoddard said during Friday's council meeting.
"And so even when we have capacity limits that do increase, those businesses, entities and other establishments will be expected to maintain physical distancing throughout the entire escalation."
Two amendments were approved: one to allow greater capacity for youth sports events if a letter of approval/waiver is obtained, and another to allow youth ice hockey facilities to permit more than 25 people if the facility remains under 10% capacity.
During a press conference Tuesday, Gov. Larry Hogan announced that starting Friday at 5 p.m., capacity limits for indoor and outdoor restaurants and foodservice establishments will be lifted. Montgomery County's changes are more restrictive than Hogan's, but looser than current restrictions in the county.
CM @WillJawando on @GovLarryHogan's reopening announcements Tuesday:

"Our health officer didn't find out until that day. It's irresponsible, it's reckless, and then [Hogan] brings a failed CDC director to prop up the strategy." @mymcmedia

— Maryam Shahzad (@maryam_mcm) March 12, 2021