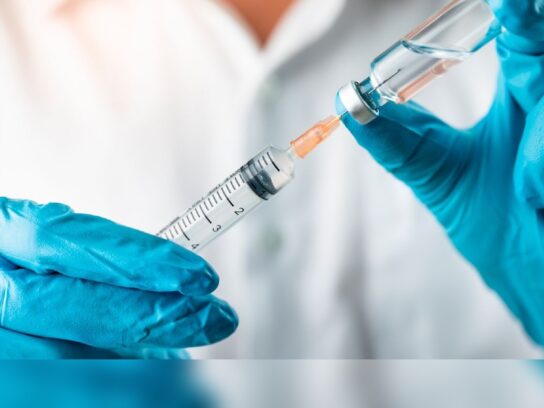 Montgomery County's Department of Health and Human Services (DHHS) began vaccinating children six months to five years of age Wednesday after 3:30 p.m. at three county-operated clinics. Vaccines for this age group are available by appointment only. 
Following the Centers for Disease Control and Prevention (CDC) full approval of the Pfizer-BioNTech and Moderna vaccine for the young age group, the Maryland Department of Health announced Monday about the arrival of vaccines. The department said vaccines would be available throughout the state on Tuesday. 
MyMCM spoke with Dr. Fabian Sandoval from Emerson Clinical Research Institute about the recent approval of the vaccine for young children.
"It is good news that this last age group is now eligible to receive their vaccine doses," County Executive Marc Elrich said. "We know that many parents are anxious to get their babies and young children vaccinated as quickly as possible. As we have seen with previous vaccine roll-outs, we expect great demand over the next couple of weeks for these vaccines with limited supply available."
The county received approximately 2,000 vaccine doses from the state in the initial rollout, according to Elrich. The county estimates that approximately 35-40 thousand infants and toddlers are eligible for vaccination in the county. 
 "Because the majority of the vaccines are going to private pediatric providers, we encourage all parents to check with their pediatrician's office before using our website to sign up for an appointment,"  Elrich said.  
Elrich advises parents to visit Vaccines.gov and GoVaxMoCo.com for the latest information on vaccine availability, and to schedule an appointment. 
"We know that many parents have been anxiously awaiting the approval of the COVID-19 vaccine for younger children," Dr. James Bridgers, acting county health officer said. "Because vaccine delivery amount will take some time to ramp up, parents are urged to be patient, as there will not be enough supply initially to vaccinate all eligible children immediately. The Maryland Department of Health has assured local health departments across the State that vaccine supplies will continue to be distributed weekly."